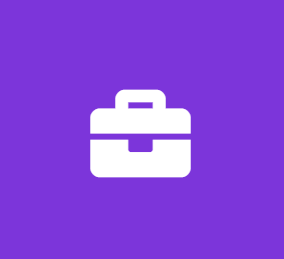 Student Nurse Intern II, 9WN / Surgical Oncology
Karmanos Cancer Center
Nursing Internship
Student Nurse Intern II
- (20001583)
The Student Nurse II is a member of the patient care services team with primary responsibilities for technical, multi-skilled direct and indirect patient care activities. The Student Nurse II is assigned to work under the supervision of a registered nurse who delegates tasks based upon patient needs and Student Nurse II skills and abilities. The Student Nurse II will report all deviations from expected patient parameters to the registered nurse. It is recognized that specific patient care tasks may vary widely in type and frequency from unit to unit or across service lines, based on the nature of the patient population being served. Therefore, individual units, or service lines, may appropriately add to or delete from the duties defined in the Student Nurse II job description when approved by nursing administration.
Responsibilities:
Collaborates and cooperates with care team members to ensure consistency and quality of care and promotes productive employee relations among staff members. Demonstrates an understanding of and commitment to the philosophy and objective of continuous improvement, teamwork and the mission, vision and values of the KCI, and adheres to the KCI Customer Service Standards.
Performs a variety of basic patient care activities under the direction of a registered nurse which may include, but are not limited to, performing designated respiratory procedures; maintenance locomotion; maintenance functional activities; dressing changes; performing ECG's; maintain enteral tubes; suctioning; blood glucose monitoring; assisting with post mortem care; etc. May perform phlebotomy, initiation of peripheral IV lines and urinary catheterization.
Assists the registered nurse by observing and reporting on patient conditions, recording/charting patient information and interacting with patient and family members. Reports changes in patient medical and/or emotional condition to the registered nurse. Documents interventions and patient responses according to policy. Assists nursing personnel in responding to various emergency patient situations.
Follows all departmental policies, procedures and objectives; continuous improvement initiatives; safety environmental and infection control standards.
Demonstrates sensitivity to patient comfort, privacy and confidentiality; expresses interest in patient progress. Provides information, answers questions from patients and their families and explains procedures and processes within the scope of their training/abilities. Maintains confidentiality.
High school diploma or GED.
Currently enrolled, and in good standing, in an accredited school of nursing; completed two clinical rotations in medical/surgical nursing.
Specific requirements of course work will vary with area of assignment.
Equal Opportunity Employer of Minorities/Females/Disabled/Veterans
Primary Location Michigan-Detroit-Karmanos Cancer Cntr/Instit
Work Locations Karmanos Cancer Cntr/Instit 4100 John R Rd Detroit 48201
Job Health Professional
Organization Karmanos Cancer Center
Schedule Regular
Shift Standard
Employee Status Entry Level
Job Type Per Diem
Job Level Variable
Travel No
Job Posting Feb 25, 2020, 8:13:56 AM
On Call No
Weekends Yes