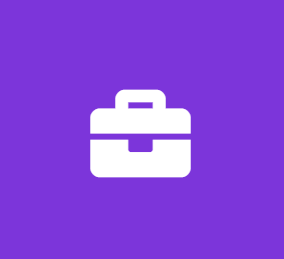 Junior Salesforce Developer
FAAZ Consulting
Software Engineer Full Time
ESSENTIAL DUTIES AND RESPONSIBILITIES
Works closely with the product or project team to develop clear and detailed technical design specification with standard deliverables
Participates in product discussions with all levels of the organization to include implementing a set of design standards and technical architecture
Assists in design, programming, quality control, security, testing, debugging, and documentation tasks for assigned projects
Identifies challenges to success – in process, code base and testing. Works with the product or project team to formulate and implement solutions
Participates in team project planning and retrospectives
Documents and maintains code libraries for future use
Develops, documents, and manages a process for version control
Collaborates with Applications Software Development team, business unit product managers and Manager, Agile to execute an "agile-based" project life-cycle.
Assists in data migrations, data quality, systems integrations, third party applications, AppExchange products, and custom code
Performs Salesforce.com-related administrative responsibilities including system configuration and data manipulation
Provides tier 1 support (troubleshooting and simulation) of database issues to find a resolution for the staff and facilitates escalation of the issues as needed
Works with Web Development team to ensure data integrity and seamless access and understanding of cross platform information
Creates and maintains testing protocol for quality assurance of software applications
Performs other duties as assigned
EDUCATION/QUALIFICATIONS
A Bachelor's Degree and a minimum of 3 years of Salesforce CRM development and administration, experience should include a majority of the following technologies:
Salesforce.com platform, SalesForce App Exchange
Web programming and web services development
JAVA, Java Script and JQuery
Apex (Batch, Scheduled, Classes, Triggers etc.
SOAP and REST, API, HTTP requests from Apex, preferably with Conga and Domo.
Force.com platform, using Apex programming language and Visual Force MVC.
Integrating Salesforce.com with other applications and data-driven processes, including AppExchange partner solutions.
Experience with version-controlled environments/interfaces (e.g., Github, Bitbucket, Sourcetree) is preferred.
Must have experience working with collaborative cross-functional teams in an environment that encourages openly sharing and assessing ideas. Strong communication skills with a track record of planning and execution are required.
Must be team-oriented, specifically in an Agile environment, including Sprint and Scrum processes and artifacts. An ability to learn and apply new technologies is imperative, as is communicating and working with all levels of the organization.
Job Type: Contract
Experience:
Salesforce CRM Development: 3 years (Preferred)
Salesforce.com platform, SalesForce App Exchange: 3 years (Preferred)
JAVA, Java Script and JQuery: 3 years (Preferred)
Apex (Batch, Scheduled, Classes, Triggers etc.: 3 years (Preferred)
version-controlled environments/interfaces: 3 years (Preferred)
Web programming and web services development: 3 years (Preferred)
HTML 5, CSS: 3 years (Preferred)
Location:
Arlington, VA (Preferred)
Contract Length:
Contract Renewal:
Full Time Opportunity: