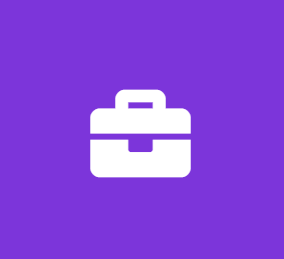 Communications Intern
Visit Indy
Marketing Internship
Since 1923, Visit Indy has proudly served as the city's official sales and marketing organization, a non-profit charged with driving tourism to Indy. New tourism developments coming online timed with the city celebrating its Bicentennial makes working at Visit Indy an exciting opportunity. That's why we are searching for an organized, self-motivated, positive, proactive individual to join the team as a Communications Intern working approximately 20 hours per week.
Summer Internship Dates Include:
May 4, 2020 - August 14, 2020
Fall Internship Dates Include:
August 17, 2020 - December 18, 2020
Key Responsibilities
Provides support to the marketing and communications department by assisting with various activities to promote the City of Indianapolis; includes working with social media, blogging, print, promotions, etc.
Drafts various press releases and media pitches for placement in regional/national media outlets; writes for the blog site on a weekly basis; researches content as necessary.
Assists in media relations work for seasonal events and tourism initiatives (i.e. Holiday Promotions, Exhibit Openings)
Manages radio promotions for 25 radio partners regionally in preparation for weekend getaway giveaways.
Assists with promotional/advertising campaign fulfillment and planning and coordination of media hosting.
Qualifications
Enrollment in a marketing/communications/public relations or related bachelor's degree program required.
Must be a Junior/Senior collegiate student
Experience with pitch writing and blogging highly preferred.
Involvement in a collegiate chapter of a public relations association highly preferred.
Previous internship experience a plus.
Compensation and Flexible Schedule
The successful candidate will receive a competitive internship compensation package. A flexible work schedule is available to accommodate school schedules.
Visit Indy is an equal opportunity employer. Accordingly, not only do we adhere to all applicable federal, state, and local laws pertaining to equal employment opportunity, but it is our firm policy to provide equal employment and advancement opportunities for all individuals regardless of race, religion, color, sex, national origin, sexual orientation, gender identity, age, disability, or any other legally protected category or characteristic. Hiring and promotion practices are performed without regard to the same.