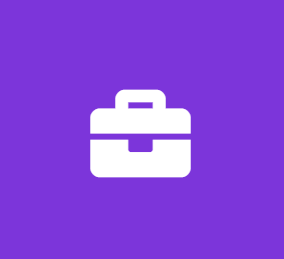 Junior Software Engineer
NYC DEPT OF CITY PLANNING
Software Engineer Full Time
The Department of City Planning (DCP) plans for the strategic growth and development of the City through ground-up planning with communities, the development of land use policies and zoning regulations applicable citywide and sharing its perspectives on growth and community needs with sister agencies in collaboration with the Office of Management and Budget (OMB).
Information Technology Division (ITD) is responsible for supporting the agency's technology footprint including technology infrastructure across five boroughs, as well as workflow applications and databases for analytics and decision making. The division is comprised of 50+ inter-disciplinary staff with specialties in desktop support, server engineering, telecom, application development, database maintenance, data processing, data visualization and mapping, among many others.
The IT Division seeks an experienced Project Manager (PM) to a talented junior software engineer committed to using technology to help improve government operations and services. The Junior Software Engineer will be working alongside seasoned software engineers to deliver technology solutions to help improve public safety dispatching and 311 operations.
Primary areas of responsibilities include, but are not limited to:
Implement new solutions using ASP.NET, C# and SQL Server
Develop Front End technology using Javascript Framework such Ember.JS, Backbone.JS, React etc.
Develop ETL scripts and integration using Python or C#.
Implement web services using ASP.Net WebAPI, WCF and Node.JS
Work closely with leads to understand functional and technical designs
Use agile Methodology and DevOps including Continuous Deployment
To apply, please visit https://www1.nyc.gov/jobs/ and follow the steps below:
Search for job ID number: 429938
Click on the job business title: Junior Software Engineer
Click on "Apply Now" at the bottom of the posting
Job Type: Full-time
Salary: $51,233.00 to $65,000.00 /year
Experience:
JavaScript: 2 years (Preferred)
ASP.NET: 2 years (Preferred)
Work Location:
Benefits:
Health insurance
Dental insurance
Vision insurance
Retirement plan
Paid time off
Flexible schedule
Professional development assistance
Tuition reimbursement
This Company Describes Its Culture as:
Detail-oriented -- quality and precision-focused
Innovative -- innovative and risk-taking
Team-oriented -- cooperative and collaborative
Schedule: