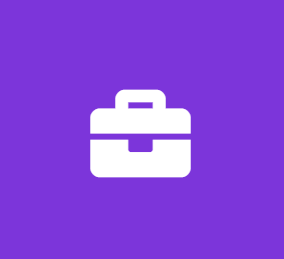 Product Manager Intern
MotorTrend Group
Product Internship
Machines that Move Us.
People who Inspire Us.
Stories that Drive Us.
Check out some of what we do:
http://bit.ly/MotorTrendG ( http://bit.ly/MotorTrendGroup )
About Us
We are MotorTrend.
With a monthly reach of more than 131 million, MTG is the largest automotive media company in the world. With franchises including MotorTrend, Hot Rod, Automobile, Wheeler Dealers, Roadkill, Best Driver's Car, and dozens of other world-class brands, we are reimagining storytelling around mobility. Our portfolio brings together Discovery's #1 TV network for automotive super fans, with our vast automotive digital platform that includes direct-to-consumer products, websites, apps, connected TVs, social, and live events.
Our People
The people who work at MotorTrend embody the passion of our content, and wake up every day intent on embracing, entertaining, and empowering the motoring world.
The Role
Job Summary & Responsibilities:
The Product Manager Intern (full-time, salaried, regular) Ideal candidates should be looking to gain experience independently setting and executing against a product roadmap, working with a team of UX designers and front end/back end developers, and driving measurable key performance indicators. In addition, candidates should have a passion for creating customer-centric products, a strong interest in product management, an analytic mindset, excellent communication skills and an eye for building customer experiences that will delight our users.
Contribute to the product team strategy, vision, prioritization and execution of product features and testing across web, mobile and connected devices
Develop feature definition through requirements and user stories
Help Conduct A/B tests and perform other quantitative and qualitative analyses
Gather and manage product feedback through surveys, concept testing, analytics tools, and A/B testing and Use that data to become knowledgeable about the MotorTrend customer, their habits, and their needs
Integrate data analytics, product metrics, user experience research, and competitive analysis, to drive prioritization of product features and enhancements
Ensure products are in line with the overall digital strategy and support business goals
Education/Experience:
Pursuit of a college degree in Business, Marketing, Finance, or related major.
Prior experience within the automotive space is a plus, but not required.
Knowledge, Skills, & Abilities:
Passion for ongoing learning and ability to successfully operate in a dynamic fast-paced environment
Working knowledge of all aspects of the software product development lifecycle, analytics, reporting, and usage tracking software.
Proven track record of balancing multiple projects at once and delivery of projects successfully on time.
Ability to think strategically and creatively.
Excellent verbal and written communication skills.
Highly detail oriented, strong technical intuition, organized and collaborative.
Ability to manage time and schedules with multiple stakeholders and cross-functional teams to meet deadlines.
Flexible and adaptable to change.
Physical Requirements:
The ability to sit for prolonged period of time and view computer screen.
Equipment/Software Used:
Microsoft Office Suite (Outlook, Word, Excel, PowerPoint)
Work Environment:
Work is performed in an office environment that is well lit and ventilated.
NOTE:
This position description reflects management's assignment of essential functions; it does not prescribe or restrict any other tasks that may be assigned.