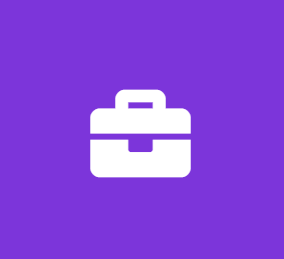 Jr. Full Stack Python Developer
RIP Medical Debt
Software Engineer Full Time
About RIP Medical Debt
RIP Medical Debt empowers donors to forgive billions in oppressive medical debt. We are dedicated to removing the burden of medical debt for individuals and families and veterans across America.
Junior Full Stack Engineer
We are looking for a motivated and enthusiastic full-time junior full stack python engineer to work on our internal data stack. As a Junior engineer at RIP Medical Debt, you'll be part of a small cross-functional team that's responsible for the development and maintenance of internal data management solutions for the housing and processing of our sensitive medical data sets. This is a great opportunity to contribute to the full software development life cycle, from conception to deployment, and develop skills in a wide range of technologies.
Essential Duties and Responsibilities
Software Development
Writing reusable, testable, and efficient front-end and back-end code
Develop scalable client and server-side data solutions to house and maintain sensitive medical data
Design and implement effective API endpoints for data access and manipulation
Work with relational databases and schema-less data solutions
Participate in design and planning of new features as part of the software development lifecycle
Implementation of security and data protection measures
Data Analysis
Query and search relational database to meet various operational needs
Generate aggregate data sets to summarize and support the business
Other Duties and Responsibilities
Perform other tasks as may be assigned by management or supervisors from time to time, such as helping out with IT support
Manage and report on activity via project management tools (Jira, Asana, etc.)
Adhere to the organization's conflict of interest and code of ethics policies
Required Work Experience
1-2 years experience in professional software development
1-2 years of Python or experience (or) front-end development experience
1-2 years experience working with data solutions (relational database, or other)
Required Skills
Experience in Python development
Familiarity with at least one leading web framework (ReactJS, VueJS, AngularJS, Django, etc.)
Experience working with leading relational database solutions (Postgres, MySQL,Oracle, etc.) including working knowledge of SQL
Experience or familiarity with nosql solutions a plus (Elasticsearch, MongoDB, etc.)
Experience working in a professional software development team setting, familiarity with Scrum, or other agile development practice
Required Education
Bachelor degree in computer science, data engineering, mathematics or related software development focus
Job Type: Full-time
Salary: $75,000.00 to $85,000.00 /year
Experience:
software development: 1 year (Required)
JavaScript: 1 year (Preferred)
SQL: 1 year (Required)
Python: 1 year (Required)
Education:
Work authorization:
Work Location:
Benefits:
Health insurance
Dental insurance
Vision insurance
Paid time off
Flexible schedule
Parental leave
This Job Is:
A "Fair Chance" job (you or the employer follow Fair Chance hiring practices when performing background checks - learn more at https://start.indeed.com/fair-chance)
Schedule: