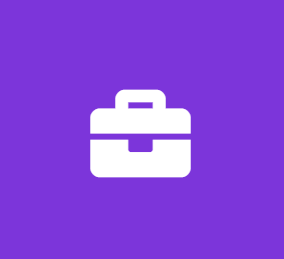 SEO Link-Building Intern
Confidential (Colorado Digital Marketing Company)
Marketing Internship
ISO: Energetic professional interested in pursuing a career in the field of SEO. Experienced in handling multi-faceted projects with a focus on delivering results and meeting key objectives on a fixed schedule. Well organized, flexible and able to learn new workflows quickly and independently.
About Us: We are a small tech firm in Golden seeking the right person to grow from an SEO intern into our new dedicated link-building specialist. We've been around since 2012 and have grown to serve large national businesses as well as local small businesses. Although our group is small on-site, it is mighty; and we're looking to find the next great fit to grow our team and help keep our link-building campaigns running smoothly.
About You: You have an interest in digital marketing and SEO, love learning new technology, and geek out on problem solving and data. You enjoy managing projects with multiple moving parts and accel in fast-paced situations. You can learn and work independently and thrive with added direction. You are looking to learn something new in the digital marketing space and have a specific interest in learning SEO.
What You Will Learn: The link-building intern will learn the fundamentals off off-page SEO and link-building; from evaluating and selecting back links, to learning how to manage link-building workflow and the outreach process. You will gain experience with advanced link-building tools and systems, and learn how to manage link-building campaigns for an agency book of clients.
This position will be in office 4 days per week (Golden, near Colorado Mills) and remote on Wednesdays. You will train under our current link-building manager and work towards moving into a junior SEO analyst position with future opportunities for full-time employment with benefits.
Requirements:
A current student, recent graduate, or someone deeply committed to making a shift in the trajectory of their life.
It helps if you studied Business, Marketing, or a related discipline.
A passion and commitment to detail. You've got to love the details almost more than the big picture.
A love for data and analytical processes.
A drive to learn something new in this field.
Experience in SEO or using SEO tools is a plus!
Job Type: Internship
Salary: $12.00 to $15.00 /hour
Education:
High school or equivalent (Preferred)
Location:
Golden, CO 80401 (Required)
License:
Driver's License (Preferred)
Work Location:
Internship Compensation:
This Company Describes Its Culture as:
Detail-oriented -- quality and precision-focused
Innovative -- innovative and risk-taking
Outcome-oriented -- results-focused with strong performance culture
Team-oriented -- cooperative and collaborative
Schedule: