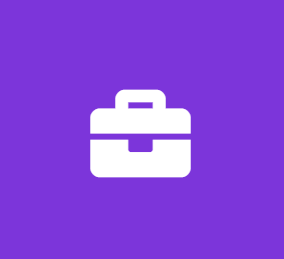 Studios Intern
VICE Global
Software Engineer Internship
----------------------
ABOUT VICE MEDIA GROUP
----------------------
VICE Media Group ( https://company.vice.com/ ) is the world's largest independent youth media company launched in 1994 with offices in 35 cities across the globe. VICE Media Group's portfolio includesRefinery29 ( https://www.refinery29.com/en-us ), the leading global media, and entertainment company focused on women; PULSE Films ( https://www.pulsefilms.com/ ), a London-based next-generation production studio with outposts in Los Angeles, New York, Paris, and Berlin; i-D ( https://i-d.vice.com/en_us ), a global digital and bimonthly magazine defining fashion and contemporary culture; andGarage ( https://garage.vice.com/en_us ), a digital platform and biannual publication converging the worlds of art and design
-----------------------
VICE Internship Program
-----------------------
The VICE Media Internship Program provides a unique learning opportunity for individuals interested in careers in the media industry and related fields. VICE is seeking bright, creative, and hard-working interns to play pivotal roles across various departments.
During our 10 week program, interns will have the opportunity to learn more about journalism, production, design, editing, and more. Interns will also assist with a range of projects that compliment their career interests, gain industry relevance and exposure to the organization, attend workshops, socials, and networking events. Ultimately, VICE interns will work closely with our VICE staff and will gain first-hand experience of the day-to-day of one of the leading international youth media companies.
-----------------------
VICE Studios Internship
-----------------------
VICE is looking for a motivated intern to join the VICE Studios team, which houses our scripted Film, Television, and Documentary departments. Interns will support the Film and TV teams in the areas of development, production and post-production. Successful applicants will demonstrate interest in film and television, and a passion for VICE content. They will have impeccable research, writing and organizational skills, and they will have the ability to flourish in a team environment.
In this role you will script and book coverage in addition to helping to oversee internal tracking documents (ie. filmmaker grids, project tracking, presentations). You will also have the opportunity to contribute to team brainstorms (ie. OWA and ODA ideas, new project ideas) and research up and coming talent and filmmakers. This role will also read, track, and assess VICE IP for potential for adaptation to series or film
--------------
You have these
--------------
Analytical
Detail-Oriented
Collaborative
-------------------------
Internship Qualifications
-------------------------
Additional Requirements qualifications or skills
You are enrolled in an accredited undergraduate or graduate college/university or have previously graduated high school or college and are currently enrolled in a continuing education and/or vocational program.
You are 18 years of age or older
You are legally authorized to work in the U.S.
You are able attend the required Intern Orientation and be available to work in a full-time capacity (40 hrs/week) over the course of the 10 week program
-----------------
Whats' Next
-----------------
Submission Date: By March 28, 2020
Consideration Date: March 28, 2020 - April 24, 2020
Selections Date: April 25, 2020
Internship Program Dates: June 15, 2020 - August 24, 2020
---------------
Working at VICE
---------------
VICE prioritizes the ideas and people that other media companies miss. We believe that innovation is a direct result of diverse, inclusive cultures so we don't just tolerate differences, we celebrate it and see it as essential to our staff, culture, and business. To learn more read theVICE Guide to VICE ( https://viceguideto.vice.com/ )
If the job should transition to a full-time employment opportunity, VICE offers comprehensive benefits including but not limited to trans-inclusive benefits, fertility benefits, and tuition reimbursement.