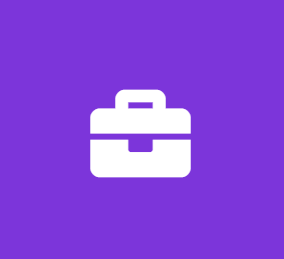 P&C Business Analyst Intern
Canary Consulting Inc.
Business Internship
P&C Business Analyst Internship
For Seniors/Recent Grads
Canary Consulting provides actuarial consulting services to P&C insurance companies and self-insureds. Our client's range in size from single-state insurers to billion-dollar insurers with extensive international operations. Please visit our website www.canaryactuary.com to learn more about the company.
Canary is looking to hire an intern to join our filings team. The ideal candidate will have a diverse range of talents, including a strong attention to detail, good communication skills, and the ability to work independently on important projects. The intern should be eager to learn and care deeply about producing quality work, while being flexible and excited to perform a variety of different job tasks.
The position is a paid four-month long internship with in-office hours ranging from 15 to 30 hours per week depending on the interns' schedule. Opportunity to transition into a full-time position will be discussed towards the end of the internship and will be based on performance. Interns will have two opportunities for performance reviews, one at the mid-point of their internship and again at the end.
Responsibilities:
Assist with the preparation of insurance rate and form filings for submission with state regulators
Use existing support exhibits and develop new exhibits to provide support internally, as well as to clients and state regulators.
Communicate with colleagues, clients and regulators to identify problems and research solutions
Review work of peers for errors and consistency
Research and provide creative input for company growth and new business acquisition
The ideal intern will have interest in a full-time career at Canary Consulting, as the list of opportunities and potential responsibilities will continue to evolve and grow.
Requirements/Experience:
Effective project management skills with the ability to prioritize work in a fast-paced, high-volume work environment – IMPORTANT!
A senior nearing graduation (no later than Dec 2020) from an accredited 4-year program or recently graduated (2015 or later). Many majors will be considered, including but not limited to Actuarial Science, Economics, Finance, Accounting, and Statistics.
Excellent computer skills (proficiency in Microsoft Excel is plus)
Detail Oriented and highly organized
Strong problem solving, time management and multi-tasking skills
How to Apply: Please send BOTH a resume and cover letter to idobouni(AT)canaryactuary.com in order to be considered. Applicants who submit only a resume will not be considered. Please add the hashtag #CanaryIntern to the bottom of your cover letter.
If you are called in for an interview, you may be asked to provide a letter of recommendation and a copy of your transcripts. If you have any questions regarding the position and/or application process, please feel free to call, text or email Iman Dobouni: (937-414-5487 / idobouni(AT)canaryactuary.com)
Job Types: Full-time, Part-time, Temporary, Internship
Salary: $17.50 to $18.00 /hour
Experience:
relevant: 1 year (Preferred)
Education:
Location:
Work authorization:
Additional Compensation:
Work Location:
Benefits:
Hours per week:
This Job Is:
A good job for someone just entering the workforce or returning to the workforce with limited experience and education
Schedule:
Monday to Friday
8 hour shift