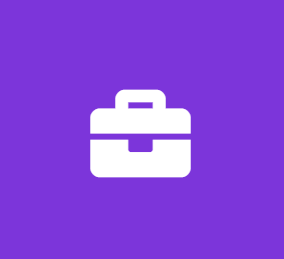 Graphic Design Intern
Ezylivin Studios
Design Internship
Who we are: Ezylivin Studios is a digital content studio producing stories about the atypical woman of color. We are B2B, connecting brands to neurodiverse women through authentic storytelling. We are small but mighty, changing the digital landscape one story at a time. We primary focus on the content within the fashion, beauty, entertainment, and tech space.
Job Schedule: Part-time
Job Location: NYC, Remote
Job responsibilities:
Create, produce, execute graphic design in accordance to the monthly content calendar across social, email, events, and web.
Collaborate with Creative Director to produce client-facing marketing assets, email campaigns, and promotional materials as needed.
Contribute to the conceptual and visual development of strategic creative deliverables including research decks, concept development (including moodboards and sketches) packaging concepts, branding, and more.
Work cross-functionally within the organization to meet business objectives.
Attend monthly meetings providing creative solution to systems and processes to design production.
Skills and Requirement:
Creative with a unique eye
Openness and willingness to learn
Kind and Witty
Able to multi-task and meet deadlines
Confident and a clear communicator
Curious Cat
Job Type: Internship
Salary: $0.00 /hour
Experience:
Graphic Design: 1 year (Required)
Application Question:
I would like to see a portfolio to understand your eye
Additional Compensation:
Work Location:
Benefits:
Internship Compensation:
This Job Is Ideal for Someone Who Is:
Dependable -- more reliable than spontaneous
Detail-oriented -- would rather focus on the details of work than the bigger picture
Autonomous/Independent -- enjoys working with little direction
Innovative -- prefers working in unconventional ways or on tasks that require creativity
This Company Describes Its Culture as:
Detail-oriented -- quality and precision-focused
Innovative -- innovative and risk-taking
People-oriented -- supportive and fairness-focused
Team-oriented -- cooperative and collaborative
Schedule: