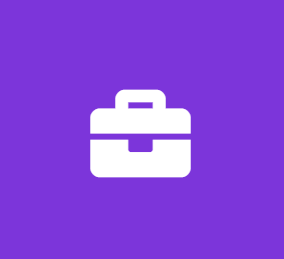 Administrative Assistant Intern
WORLD CLASS TRAINING CENTER-WCTC
Customer Support Internship
WORLD CLASS TRAINING CENTER-WCTC
711 SAGINAW ST SUITE #102
FLINT, MICHIGAN 48503
810.875.6515
ADMINISTRATIVE ASSISTANT
JOB DESCRIPTION
WCTC Administrative Assistant duties revolve around managing and distributing information within an office. This generally includes answering phones, taking memos and maintaining files. Also, responsible for handling office tasks, such as filing, generating reports and presentations, setting up for meetings, and reordering supplies. Providing real-time scheduling support by booking appointments and preventing conflicts. This Administrative role may also be in charge of sending and receiving correspondence, as well as greeting clients and customers.
As an Administrative Assistant at WCTC you are expected to:
Answer phones and greet visitors
Schedule appointments and maintain calendars
Schedule and coordinate staff and other meetings
Collate and distribute mail
Prepare communications, such as memos, emails, invoices, reports and other correspondence
Assist in writing and editing documents from letters to reports and instructional documents
Create and maintain filing systems, both electronic and physical
Manage accounts and perform light bookkeeping
Assist with Inventory (office, and Sales Team resources)
Most Open/Close duties outlined in the protocol
Copying, Scanning, and document manipulation
Other duties as needed within an Administrative Assistant role....
Qualifications for Administrative Assistant
High School Diploma or Equivalent
Valid Michigan Driver's License
Experience with Microsoft Office Suite (Word, Excel, PowerPoint, Outlook)
Experience with scheduling (Outlook, OneDrive, Microsoft Teams preferably)
Typing speed at least 30+wpm
Excellent Customer Service Skills/Phone Etiquette
Problem Solver/Professional
Comfortable with Technology
Excellent Verbal/Written Skills
Organized and great Time Management
Detail-Oriented with Anticipatory skills
Job Types: Part-time, Internship
Salary: $0.00 /hour
Experience:
Data Entry: 1 year (Preferred)
customer service: 1 year (Preferred)
Education:
High school or equivalent (Preferred)
License:
Michigan Driver's (Preferred)
Work authorization:
United States (Preferred)
Shifts:
Work Location:
Benefits:
Hours per week:
This Job Is:
A "Fair Chance" job (you or the employer follow Fair Chance hiring practices when performing background checks - learn more at https://start.indeed.com/fair-chance)
A good fit for applicants with gaps in their resume, or who have been out of the workforce for the past 6 months or more
A good job for someone just entering the workforce or returning to the workforce with limited experience and education
A job for which all ages, including older job seekers, are encouraged to apply
Open to applicants who do not have a college diploma
A job for which people with disabilities are encouraged to apply
Schedule:
Monday to Friday
No weekends
Day shift
Other