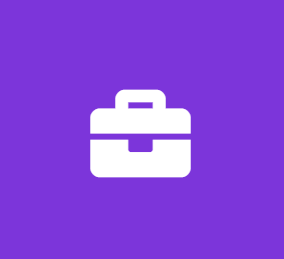 Internship - Human Resources
Edelman Financial Engines
Business Internship
At Edelman Financial Engines, we believe every hardworking American deserves to move their financial life forward, and we're growing our team so we can help more clients every day.


As an intern on the Human Resources team, you will have the opportunity work on projects that will span across all HR functions include Talent Acquisition, Talent Development, Benefits, etc., to deliver best in class services to Edelman Financial Engines' employees.

Project Overview:
Assist with New Hire Employee coordination
Crafting a weekly Intern Newsletter
Conduct research relevant to Talent Experience priorities
Participate in projects in HR and performing duties as assigned
Assist with sourcing top talent for our most critical hiring needs
Requirements:
Rising Junior or Senior preferred
Fields of study should include Human Resources, Business, Marketing, or Psychology
Desired skills include

Attention to Detail
Organizational Skills
Highly knowledgeable in MS Excel and PP
Creativity
About Edelman Financial Engines
Since 1986, Edelman Financial Engines has been committed to always acting in the best interest of our clients. We were founded on the belief that all American investors – not just the wealthy – deserve access to personalized, comprehensive financial planning and investment advice. Today, we are America's top independent financial planning and investment advisor, recognized by both InvestmentNews1 and Barron's2 with 170+ planner offices across the country and entrusted by more than 1.2 million clients to manage more than $213 billion in assets. Our unique approach to serving clients combines our advanced methodology and proprietary technology with the attention of a dedicated personal financial planner. Every client's situation and goals are unique, and the powerful fusion of high-tech and high-touch allows Edelman Financial Engines to deliver the personal plan and financial confidence that everyone deserves.
For more information, visit www.EdelmanFinancialEngines.com and www.FinancialEngines.com
© 2019 Edelman Financial Engines™, LLC All rights reserved. All advisory services provided by Financial Engines Advisors L.L.C. Financial Engines Advisors does not guarantee future results.
For California residents, please see the link for the Privacy Notice for Candidates. California law requires that we provide you this notice about the collection and use of your personal information. Please read it carefully and reach out to Jill O'Connell (857-305-8555 or [email protected]) with any questions.
Edelman Financial Engines encourages success based on our individual merits and abilities without regard to race, color, religion, creed, sex, gender identity or expression, sexual orientation, pregnancy, marital, domestic partner, or civil union status, national origin, citizenship, ancestry, ethnic heritage, genetic information, age, legally recognized disability, military service or veteran status.
1 Ranking and status for 2019. For independence methodology and ranking, see InvestmentNews Center (http://data.investmentnews.com/ria/);
2 The 2019 Top 50 Independent Advisory Firm Ranking issued by Barron's is qualitative and quantitative, including assets managed, the size and experience of teams, and the regulatory records of the advisers and firms. Firms elect to participate, but do not pay to be included in the ranking. Investor returns/experience are not considered. 2018 ranking refers to Edelman Financial Services (EFS), which combined its advisory business in its entirety with Financial Engines Advisors L.L.C. (FEA) in November 2018. For the same survey, FEA received a precombination ranking of twelfth.