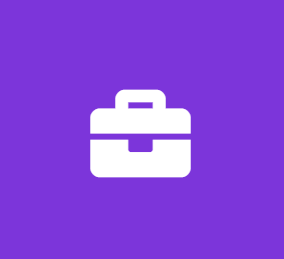 Spring Intern - Snow Marketing
Volcom Clothing
Marketing Internship
We were born to chase what we are true to.
It's not that we want to… WE HAVE TO.
We have a vision that turns obstacles into
opportunity.
A creative courage to tempt the impossible…
And embrace the strange.
Telling us to push further…
To try again.
Endlessly seeking elevation…
We are all connected by this same internal force.
Forever we chase that intoxicating moment when
our vision is realized…
The world around us goes quiet…
And for brief moments, we are more than alive.
Volcom
True To This
Description:
Volcom is committed to attracting the best and brightest talent to our internship program at our headquarters in Costa Mesa, CA. We equip interns with career skills to enable them to more effectively understand the Action Sports Industry. We pride our internship program on the below criteria:
Gain valuable work experience
Have an edge in the job market
Decide if this is the right career for you
Networking opportunities
Apply classroom knowledge
Gain confidence
Internship Responsibilities for Snow Marketing:
Assist and learn under all members of the Volcom Snow Marketing team
Work with Snow Sample Coordinator to track the delivery of outerwear samples
Prepare & organize samples for photoshoots and sales meetings
Assist with shipping snow team rider outerwear
Use Excel & Full Circle to run promo orders for VIP & team riders
Assist at events and movie premieres
Other duties as assigned
Qualifications:
You must be enrolled in a credited college & be able to receive a paid internship. Please be prepared to provide school documentation verifying current enrollment.
To apply for the internship please submit a cover letter and a resume online through our careers page.
Your cover letter may include the following:
The courses you are currently taking that can help you succeed in this internship
What department you are interested in interning and why
The timeline you are looking to intern
How many hours you are available for this internship
Please only apply to this listing if you are looking for an internship for the Spring (March – May), or until completion of hours).
Thank you for your interest in Volcom and good luck with your studies!
We are an Equal Opportunity Employer and all qualified applicants will receive consideration for employment without regard to race, color, religion, sex, sexual orientation, gender identity, national origin, disability status, veteran status, or any other characteristic protected by law
If you are unable to complete this application due to a disability, please contact Volcom Customer Service to ask for an accommodation or an alternative application process: 1 (855) 330-0188 or [email protected]