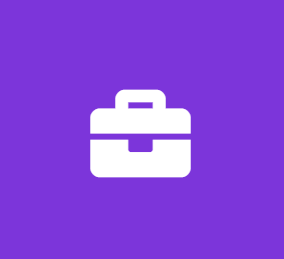 Business Analyst Intern
Segue Technologies Inc
Business Internship
Position Summary:
Segue Technologies seeks a Business Analyst Inter candidate interested in receiving training to become certified in Pega to support active U.S. Air Force Enterprise systems projects. The candidate will work with multiple teams of developers and stakeholders to convert the business requirements, process flow, use cases and the supporting integration documents into a fully functional application that meets user needs. This position will have the opportunity to exercise a variety of skill sets while participating in software development and systems integration projects for a wide variety of users and stakeholders.
This a part-time position, 20-24 hours a week located at Wright Patterson Air Force Base in Dayton, OH. Available immediately.
Job Duties and Responsibilities include but are not limited to:
Documentation of requirements, test cases, and training material
Work closely with Business Product Owners, stakeholders and Lead Business Analysts to gather user stories and translate into business requirements
Understand the business vision and translates to Technology impacts/solutions
Work with Technology teams to come up with solutions that meet business needs
Proactively identifies and mitigates risk to projects
Assist with business process modeling and change management
Coordinate with documenting requirements, functional design and leading test execution
Partner with internal stakeholders and customers to understand business problems to be solved
Capture functional software requirements and translate into user stories
Participate in Agile software development sprints and sprint planning activities
Participate in and provide support to customer success teams
Create wireframe designs for functional requirements
Receive training on Pega, become certified, and translate knowledge into on-the-job production
Use Pega software for tracking tickets
Additional tasks as required
Required Skills:
1+ years of software development experience and/or business analyst on software development projects
Proficiency in Microsoft Office suite
Strong attention to detail and organizational skills
Ability and willingness to adapt to and learn new technologies and tools
Ability to learn Pega technology and translate the knowledge into on-the-job production
Ability and willingness to work as part of a team
Ability to work on multiple projects simultaneously
Strong interpersonal, communication and relationship skills
Must hold or be able to pass a Federal Background investigation to obtain a T1 (also known as Public Trust or NACI)
Desired Skills:
Bachelor's Degree in Computer Science, Software Engineering, Physics, Mathematics, Electronics or related field
Knowledge of the Software Development Lifecycle (SDLC)
Active Department of Defense (DOD) Federal Background investigation T1 (also known as
Public Trust or NACI)
Pega curriculum and/or experience working with Pega
Segue Technologies, Inc. is an Equal Opportunity / Affirmative Action employer. All qualified applicants will receive consideration for employment without regard to race, color, religion, sex, national origin, disability, protected veteran status, or other characteristic protected by law. Please visit our website, www.seguetech.com/careers, to submit an application.
Job Types: Part-time, Internship
Experience:
software development and/or business analyst: 1 year (Required)
Education:
Location:
Beavercreek, OH (Required)
Work Location:
Benefits:
Health insurance
Dental insurance
Vision insurance
Paid time off
Professional development assistance
Tuition reimbursement
Other
Internship Compensation:
Schedule: