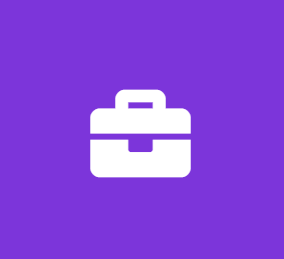 Finance Intern
MVB
Finance Internship
Primary Purpose:
MVB, an adaptive and trusted partner on the financial frontier is seeking a highly motivated Finance intern to support basic finance and financial reporting, special projects and initiatives.
If you're ready to build real-world experience while applying what you've learned so far in Finance, this is the opportunity for you!
Responsibilities:
Accepts and leads designated Finance reporting projects (SEC reporting, regulatory reporting) to research, propose ideas and solutions, and present final project(s) during the internship.
May rotate throughout the department to assist with various Financial functions.
Engages with internal departments to carry out day to day responsibilities.
Provides suggestions to management for improving service and/or internal processes.
Learns and becomes proficient on internal software systems.
Exposure and opportunity to understand the overall concept of the company, including the business model, customer, goals, etc.
Education/Experience/Skills Requirements:
Junior/Senior year undergraduate with a focus in Finance or Accounting preferred.
Excellent interpersonal, communication skills, and written communication.
Solid organizational skills and attention to detail.
Experience with Microsoft Office Suite
Ability to work in a fast-paced, team-oriented environment.
Demonstrated ability to maintain confidentiality.
Benefits of the Internship:
Develop experience working on day to day responsibilities and projects related to Finance
Gain exposure to a fast-paced, adaptable, team-oriented office environment.
Work side-by-side with team members and leaders in your field of interest to gain experience.
Participation in company meetings and networking events.
This is a paid internship.