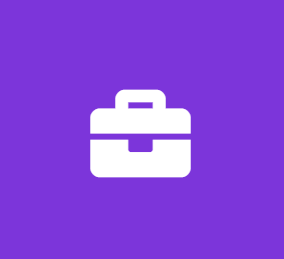 Supply Chain Intern
FN America LLC
Business Internship
FN America, LLC is a U.S. subsidiary of FN Herstal, S.A., a global leader in the development and manufacturing of high-quality, reliable firearms for military, law enforcement and commercial customers worldwide. Headquartered in McLean, Virginia with manufacturing operations in Columbia, South Carolina, FN America is passionately committed to providing its customers with a portfolio of FN-branded products, training and support services that enhance user performance and safeguard their lives. For more information, visit us at or follow us on Facebook, Twitter and Instagram.
FN America offers a full-time, paid summer internship program to students that will provide interns with a practical real-world, career-related experience within a professional setting. Our program offers an opportunity for students to apply the knowledge and theories learned in the classroom to the world of work. Our goal is to ensure that interns have a productive and positive learning experience.
As a Supply Chain Intern, you will:
Develop a project to calculate safety stock quantities and reorder points.
Streamline a database for upload.
Develop a standard work and written instructions for new backflush procedures and subcontracting processing.
Maintain current inventory sizes for a demand driven supply chain.
Develop current state maps and use them to identify opportunities for improvement.
Preferred Degree Program: Supply Chain
Internship Program Dates: May 18 through August 7, 2020 (12 weeks)
Eligibility
The intern must:
Be a full-time enrolled student, in good standing with an accredited educational institution.
Be an undergraduate (rising Junior or senior) or graduate student.
Have a 3.0 GPA or higher with no academic or corrective action on record.
For consideration, interested applicants are required to:
Apply for the internship through FN America's career site.
Provide a resume.
Provide college transcripts (unofficial is acceptable).
Provide two professional letters of recommendation.
Working Conditions
Typical office environment with some travel between buildings and to other locations required. May be exposed to loud noises, toxic chemicals, and dangerous machinery when on the plant floor.
All FN America employees have a responsibility to participate in the development of a safe and healthy workplace and to comply with instructions given for their own safety and health and that of others.
Equal Employment Opportunity/M/F/disability/protected veteran status
FN America, LLC is committed to working with and providing reasonable accommodation to individuals with physical and mental disabilities.
If you need special assistance or an accommodation while seeking employment, please email [email protected] or call: 803-736-0522. We will make a determination on your request for reasonable accommodation on a case-by-case basis.
VEVRAA Federal Contractor