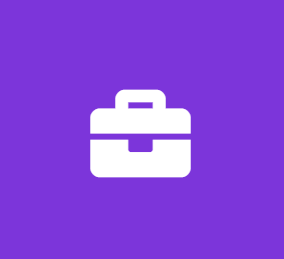 Junior Financial Analyst
Integrated Data Services, Inc.
Analyst Full Time
Company Overview:
Integrated Data Services (IDS) is a leading provider of custom software products and Government financial management services. IDS was founded in 1997 in El Segundo, CA, and since that time has seen tremendous growth and success. Currently IDS has offices supporting customers nationwide. By providing customers with fast, efficient and reliable information systems and support services, IDS has become a preferred provider of financial and programmatic systems, services, and solutions across a wide variety of government agencies.
Position Description:
IDS is currently searching for a Junior Financial Analyst with experience in DoD or government financial management processes, government financial and accounting systems, acquisition and budgeting processes and relational databases to provide support and training on-site to a government customer.
Responsibilities include, but are not limited to, the following:
Act as a financial and technical consultant for a DoD program management and financial management software
Provide expertise in government finance
Assist customers in properly structuring financial data
Perform reconciliation between several systems
Perform daily review of forecasts and accounting data
Otherwise support a government financial office.
Knowledge and Skills:
This position requires a minimum of three (3) years of government acquisition, finance or financial management, program management or related experience within a Department of Defense organization.
Education and Work Experience:
This position requires a minimum of a Bachelor's degree from an accredited college or University in business management, engineering, computer science, mathematics, economics or other related discipline is required.
Experience in lieu of education may be considered if the individual has six (6) or more additional years of equivalent technical training or work/military experience.
Physical & Mental Qualifications:
Must be able to lift/carry at least 15 lbs
Must be able to remain in a stationary position 80% of the time
Must consistently work and type on a computer and may be required to move about inside the office to access file cabinets, office supplies, etc.
Certificates and Licenses:
Applicants selected for employment will be subject to a Federal background investigation and must meet additional eligibility requirements for access to classified information or materials.
Travel:
Some travel may be required.
Hours:
Normal work schedule will be 8:00 A.M. to 5:00 P.M., Monday through Friday. May be required to work additional hours and/or weekends, as needed, to meet deadlines or to fulfill travel obligations.
Salary Range:
Commensurate with experience.
IDS offers a robust benefits package including health, dental, vision and 401K plans. IDS is an Equal Opportunity Employer and all qualified applicants will receive consideration for employment without regards to race, creed, age, sex, gender, physical or mental disability, sexual orientation, gender identity, gender expression, ancestry, pregnancy perceived pregnancy, medical condition, marital status, familial status, color, religion, uniformed services, veteran status, national origin, genetic information, or any other characteristic protected under local, state or Federal law. A submission of a resume is an expression of interest and not considered an application.
For more information, visit www.get-integrated.com.
**U.S. citizenship and/or green card is required; H1-B visas and other visas are not being sponsored. Relocation expenses are NOT compensated. All jobs are employer paid; no fees to candidates. Third parties or agencies inquiries are not being accepted.**
Job Type: Full-time
Experience:
Finance: 3 years (Required)
Education:
Security Clearance Required:
Work Location:
Benefits:
Health insurance
Dental insurance
Vision insurance
Paid time off
Professional development assistance
This Job Is:
A job for which military experienced candidates are encouraged to apply
Schedule: