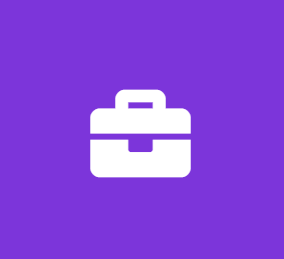 Intern - Human Resources
Wiley
Business Internship
Wiley is a provider of content-enabled solutions that improve outcomes in research, education, and professional practice. Our core businesses produce scientific, technical, medical, and scholarly journals, reference works, books, database services, and advertising; professional books, subscription products, certification and training services and online applications and education content and services including integrated online teaching and learning resources for undergraduate and graduate students and lifelong learners. The company's headquarters are located in Hoboken, New Jersey, with operations in the U.S., Europe, Asia, Australia, and Canada.
Summer Internship program -Employee Experience Intern (HR)

Hoboken 10 weeks full time from 8th June 2020 until 14th August 2020

We're looking for a diverse group of highly talented recent graduates and final year students to apply for our paid 10-week Summer Internship.

Successful candidates will work on a project-based assignment within one of our Business area's s for the duration of the internship.
Each Intern will be assigned a project to complete during the 10 weeks.

Duties:
Review HR policies & processes.
Identify local HR processes & policies that can be streamlined globally.
Partner with HR subject experts and country leads to develop streamlined processes & policies.
Document new streamlined processes & policies. Will also be responsible for supporting other key Employee Experience initiatives.
This may include administrative support for new streamlined processes, case management technology testing, basic reporting, and preparation for Employee Experience initiatives.

Skills and experience:
Employee Relations, HR compliance, employee / user experience knowledge
Strong communication skills
Analytical skills

Our ten-week summer internship runs from 8th June 2020 until 14th August 2020

Criteria:
Graduating between May 2020 and January 2021
Currently be pursuing a degree in a relevant subject ideally majoring in HR
Be authorized to live and work full time in the US unrestricted after graduation.
Must be able to work 40 hours week throughout the course of the 10-week summer internship in Hoboken

APPLICATION PROCESS
Stage 1 – Register on our careers page and upload a current Resume and your Cover Letter
Stage 2 - Candidates who meet our criteria will be invited to take part in a video interview
Stage 3 - Final stage interviews to take place March 25th and 26th in Hoboken

APPLICANTS MUST SUBMIT ALONG WITH THEIR Resume, A WRITTEN COVER LETTER THAT EXPLAINS THE FOLLOWING IN DETAIL:
Why you are the ideal candidate for acceptance onto the Internship program
W hich business area(s), roles(s) within HR interest you and why?

About Wiley
As a learning business, our mission is to help customers and organisations to develop the skills and knowledge they need to succeed. Through our core business areas of Research, Knowledge & Learning, and Talent Solutions, we work with the academic community to publish journals, create digital content to help people advance their careers, and deliver learning solutions to other business around the world.

Wiley is an equal opportunity employer. We evaluate qualified applicants without regard to race, color, age, religion, sex, sexual orientation, gender identity, national origin, disability, and other legally protected characteristics.
Although we appreciate your interest only those candidates with whom we are interested in interviewing will be contacted.