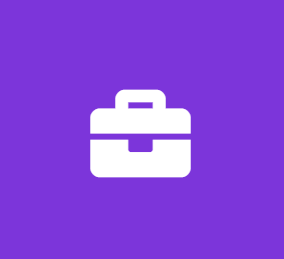 Junior Business Analyst
Macquarie Group Limited
Business Full Time
Are you a passionate technologist looking for a junior opportunity? Take on this Junior Technical Business Analyst roles on a contract basis in our New York office, and assist our developers and business with the 2020-21 transition of our core risk framework to handle the new LIBOR standards being rolled out across multiple markets.
The LIBOR Transition is a significant change to financial benchmarks used in global financial markets with a broad range of impacts to financial institutions over the next two years. This role will be focused on supporting the transition until mid-2021.
Your learning mindset will be utilized as you acquire a broad understanding of the Macquarie Trading System (MTS), Credit Markets Division (CMD) products and implementation, as well as surrounding Macquarie Trading System infrastructure.
Taking a collaborative approach, you will work with local and remote developers to ensure specifications have been met and to ensure development work is in line with expectations of the business. You will also be communicating and reporting back to our Sydney central project team to ensure local efforts are in line with global priorities and direction.
Bringing your attention to detail you will be assisting with compiling and communicating technical specifications for fixed income based products (including bonds, credit default swaps (CDS), repos, loans and interest rate swaps).
This will be further required as you assist development teams with documentation of work completed, approach taken, calculations and testing completed, whilst ensuring these are at a standard to be reviewed by regulatory bodies internationally.
If you have a Bachelor's degree in computer science / finance or other related fields and previous Business Analysis or Project Management experience, we would love to hear from you. Experience within Fixed Income and Credit Markets will be strongly favourable.
To start your journey in this exciting role, apply online now or for more information visit www.macquarie.com/careers
The Corporate Operations Group brings together specialist support services in Digital Transformation & Data, Technology, Market Operations, Human Resources, Business Services, Business Improvement & Strategy, and the Macquarie Group Foundation. The Corporate Operations Group's purpose is to power the entrepreneurial enterprise.
Find out more about Macquarie careers at www.macquarie.com/careers
All qualified applicants will receive consideration for employment and will not be discriminated against on the basis of race, colour, religion, sex, sexual orientation, national origin, age, disability, protected veteran status, genetic information, marital status, gender identity or any other impermissible criterion or circumstance. Macquarie also takes affirmative action in support of its policy to hire and advance in employment of individuals who are minorities, women, protected veterans, and individuals with disabilities.
We facilitate a range of flexible working arrangements within our teams. Talk to us about what flexibility may be available.