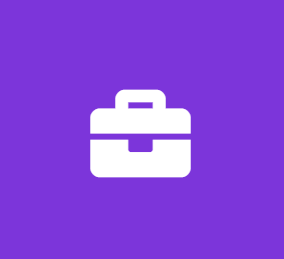 Junior Software Developer
Cognowiz LLC
Software Engineer Full Time
Cognowiz LLC is seeking a Junior Software Developer to join our team in support of several customers.
As a Tableau Developer, you'll be part of an agile team dedicated to continuous improvement and innovation.
You will participate in detailed technical design, development and implementation of applications using existing and emerging technology platforms.
You'll have the opportunity to mentor other engineers and develop your technical knowledge and skills to keep your mind and our business on the cutting edge of technology.
RESPONSIBILITIES:
* Create necessary documentation for all charts and dashboards using multiple data sources
* Write, interpret, and optimize complex queries working with large sets of data
* Document written technical requirements and test plans
* Develop and maintain tableau visualizations and reports; Develop ad-hoc Business Objects Web Intelligence Reports
* Obtain data from internal systems and assist in the development of reports in Tableau for reporting as needed
* Design and implement proof of concept solutions and create advanced BI visualizations* Prepare and maintain database documentation and standards; develop and maintain technical and analytical documentation
SKILLS & REQUIREMENTS
* BA/BS Bachelor's Degree and a minimum of four (4) years of professional experience
* Experience in Creating Executive/Summary level dashboards.
* Knowledge of best practices in data visualization and Business Intelligence
About Cognowiz
CognoWiz is an innovative and professional services provider firm with expertise on Analytics solution. We serve you to make better business decisions. Since our founding by a team of ex-consultants, we have focused solely on Analytics. Based on our background, we have built the company with an emphasis on process and methodology that enables us to deliver repeatable results of high quality to our clients. Our strong customer partnerships based on collaboration and quality of service have allowed us to grow and serve our customers better.
Job Type: Full-time
Salary: $70,000.00 /hour