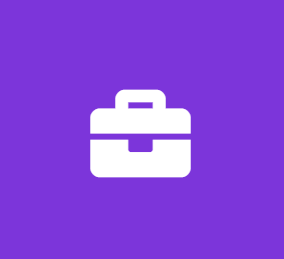 Human Resources Summer Intern
AbleTo, Inc.
Business Internship
Overview:
AbleTo is the leading provider of high quality, technology-enabled behavioral health care. AbleTo believes that everyone deserves access to high-quality care, and offers a suite of technology-enabled services to empower people to lead better lives through better mental health. A proprietary platform connects individuals with AbleTo highly trained licensed providers who deliver weekly sessions by phone or video supported by an integrated digital experience. Members also have access to mental health coaches, and digital support programs. Clinical best practices are leveraged across all services to ensure individuals are getting the care they need. Our outcomes-focused care is proven to improve depression and anxiety by over 50% on average, as demonstrated in several peer-reviewed studies. For patients with high-cost medical conditions, our clinically-tailored treatment is proven to reduce medical costs with care that empowers the patient to address their health needs. AbleTo partners with payers to make high-quality care accessible, affordable and convenient for millions of people to get the treatment they need.

Intern Objectives:
AbleTo is offering a unique internship opportunity for someone who has a strong interest in pursuing a career in Human Resources. This internship will provide you with a first-hand look inside the organization, and allow you to work with employee engagement and HR technology while learning how HR makes a dynamic workforce in a rapidly growing environment.

You will be an active member of the team and will be responsible for a variety of projects designed to be completed and delivered by the end of the internship. These projects are intended to provide you with operational experience as well as an overview of the various HR functions.
Responsibilities:
The Primary Responsibilities:
Work with the people operations team on system implementation and compliance, learning about the legal and technology infrastructure HR needs to scale
Work with the talent acquisition team on sourcing and attracting top talent, learning about how to recruit rockstars and provide an ideal candidate experience
Work with the employee relations team on gathering holistic employee feedback that drives engagement, learning how to motivate and reward a diverse and sometimes remote workforce
Guide the quality and direction of assigned projects, maintain project workflow, identifying information and resources needed achieve and meet deadlines
May be responsible for some records organization,
Provide administrative support to all HR functions as needed
Qualifications:
Experience:
Undergraduate degree in business, Human Resources, social science or relevant degree in progress
Google Drive moderate user: Sheets, Docs, Slides (v-lookup skills a major bonus!)
Business coursework strongly preferred
Experience in an office setting preferred
Experience in Human Resources preferred
Competencies:
Strong presentation and communication skills
A natural curiosity, desire to learn and drive to achieve results
A genuine desire to have a career in Human Resources
Detail-orientation and organizational abilities - you love executing creative solutions that bring structure to chaos!
Ability prioritize numerous responsibilities for multiple projects, with effective and timely follow-up
A healthy balance of humility and assertiveness
Professional attitude and demeanor
AbleTo is an equal opportunity employer. All qualified applicants will receive consideration for employment without regard to race, color, religion, sex, sexual orientation, gender identity, national origin, disability or veteran status. AbleTo is an E-Verify company.
Upon the acceptance of an offer to enter into this agreement, AbleTo requires the satisfactory completion of reference and background checks and successful completion of drug testing in accordance with local, state and federal laws.