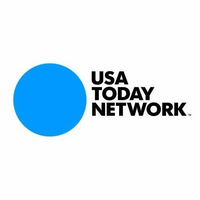 News Video Production - Intern - Summer 2020
Gannett
Mechanical Engineering Internship
Gannett Co., Inc. (NYSE:
GCI) is an innovative, digitally focused media and marketing solutions company committed to strengthening communities across our network. With an unmatched reach at the national and local level, Gannett touches the lives of nearly 140 million people monthly with our Pulitzer-Prize winning content, consumer experiences and benefits, and advertiser products and services. Gannett brands include the USA TODAY and more than 260 daily local newspaper brands, digital marketing services companies ReachLocal, WordStream, and ThriveHive and U.K. media company Newsquest. There's never been a better time to join our talented team. Visit Gannett.com/Careers to learn more about our opportunities, and visit Gannett Privacy Policy to understand our privacy policy.
News Video Production INTERN
RESPONSIBILITIES:
USA TODAY Network's Video Production Center (VPC) is looking for a motivated, hard-working, and creative candidate to join us for a full-time summer internship in Atlanta. As part of the USA Today NETWORK digital video team, you will help produce video content for the USA TODAY Network of newspapers and digital properties around the country. If you have the special ability to find and create newsy, viral video content that informs and engages the viewer, then this opportunity is for you.
The program will last ten weeks and offers mentoring, networking opportunities and provides real-world experience in a fun, start-up like environment.
Ideal candidates will help produce and edit editorial content for the video team. They will find compelling stories, viral videos, cover national news content, interview people for video pieces, write text-on-screen video scripts, and assist in digital and social media projects throughout the program.This is an excellent paid internship opportunity in a collaborative work environment!
Candidates should have a background in journalism, digital storytelling and should have some writing and video editing experience. Adobe Premiere experience is preferred. This person will be hands-on, an excellent communicator, and have the ability to collaborate with producers, editors and reporters across the USA TODAY Network.
Candidates must submit a cover letter, resume and links to work samples to be considered. Please combine these into one single document, as our application only allows for one document upload.
REQUIREMENTS:
Degree-seeking student, rising Junior or Senior currently enrolled at a college or university
Preferred majors: Journalism, communications or a related field
Well organized, detail oriented, adaptable and flexible
Online writing skills
Excellent communications skills, online and in-person
Works collaboratively with a passionate and highly motivated team of videographers, reporters, editors and producers.
Working knowledge of a variety of social media platforms, including YouTube, Instagram, Twitter and Facebook
Comfortable with producing video content for digital platforms under deadline pressure
Experience using After Effects, Adobe Premiere and Adobe Photoshop is preferred.
Gannett Co., Inc. is a proud equal opportunity employer. We are a drug free, EEO employer committed to a diverse workforce. We will consider all qualified candidates regardless of race, color, national origin, sex, age, marital status, personal appearance, sexual orientation, gender identity, family responsibilities, disability, education, political affiliation, or veteran status.