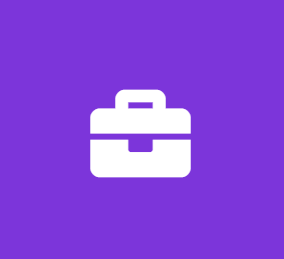 Summer 2020 Business Insurance Underwriting Internship
Travelers
Business Internship
Company Information
Solid reputation, passionate people and endless opportunities. That's Travelers. Our superior financial strength and consistent record of strong operating returns mean security for our customers - and opportunities for our employees. You will find Travelers to be full of energy and a workplace in which you truly can make a difference.

Job Summary
The Business Insurance Underwriting Professional Development Program provides qualified students with an excellent opportunity to gain first-hand experience receive valuable on-the-job training and learn more about the property & casualty insurance industry. Each intern will be expected to complete challenging and meaningful project work over the course of this program. In addition, there are core assignments and a designated coach to further develop interns' knowledge of insurance underwriting, sales and marketing. This job does not manage others This job works under Close Supervision: Work is reviewed at several steps along the way. (Generally pertains to trainee positions.)

Primary Job Duties & Responsibilities
What is an Underwriter? Insurance is the contractual transfer of financial risk from one party to another. Underwriters (Account Executives) are the heart of the insurance process, gathering and researching pertinent information and then using finely tuned analytical skills to evaluate the acceptability of business and institutional risk. However, underwriters are more than just analysts - they are the core relationship builders with our agents and clients. They are responsible for managing a profitable portfolio of business through our distributing agents and brokers. An underwriting career includes a dynamic blend of analytical and marketing skills - it's challenging, stimulating and a superb career choice. Perform other duties as assigned.

Minimum Qualifications
Candidate must be pursuing a Bachelor's degree required. Approximate work availability from June through August (10-12 weeks) required.

Education, Work Experience & Knowledge
Because the Underwriting Development Internship Program is itself complex and dynamic, we welcome applicants that have a variety of majors, backgrounds and experiences. For the UPDP Internship, we are most interested in students who are serious about entering the insurance industry and who are excited about the prospect of making underwriting their future career choice. Preferred cumulative GPA of 3.0 or above Undergraduate students completing their sophomore or junior year preferred Working knowledge of Microsoft Office Strong verbal and written communication skills Strong analytical skills Legally eligible to work in the United States Targeted Majors: Business Administration Economics Finance Liberal Arts (with business focus preferred) Management Marketing Risk Management and Insurance

Environmental/Work Schedules/Other
Positions are available across various U.S. offices lasting approximately 10-12 weeks beginning in June. Please note that these positions do not include housing or housing assistance for interns.

Physical Requirements
Operates standard office equipment (Occasionally) Sitting (Can stand at will) (Frequently) Standing (Occasionally) Use of Keyboards, Sporadic 10-Key (Frequently)

Equal Employment Opportunity Statement
Travelers is an equal opportunity employer.