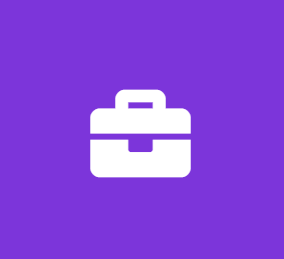 Part-Time, Entry-Level Web Developer
515 Media
Software Engineer Full Time
515 Media is a digital web and application development company based in the Denver metro area. We serve a variety of clients with their branding, websites and web application support all over the world.
We are looking for an entry-level web developer to support our team with our rapidly growing client base. This position would start part-time (5-20 hours per week) with a strong potential to increase to a full-time position.
Ideal candidate will have a year or more of web development experience with demonstrated examples of work performed for clients. This is an entry-level position, but strong working knowledge HTML5, PHP, MySQL and CSS3 are required to be considered for this position. Design background and experience with Wordpress is also a plus. This position will offer an ample opportunity for growth into the web application development market if desired.
The position is remote and also flexible in terms of hours during the week (Monday-Friday.) We have a fantastic team culture, and weekly check-ins with our team for project updates are common.
We are considering applicants through Friday, February 21st, 2020 and are looking to fill this position by Friday, February 28th, 2020, so if you are interested please apply soon.
Job Type: Part-time
Salary: $25.00 to $30.00 /hour
Experience:
Web Development: 1 year (Preferred)
Education:
High school or equivalent (Required)
Work Location:
Benefits:
Typical start time:
Typical end time:
This Company Describes Its Culture as:
Innovative -- innovative and risk-taking
People-oriented -- supportive and fairness-focused
Team-oriented -- cooperative and collaborative
This Job Is:
A job for which all ages, including older job seekers, are encouraged to apply
Open to applicants who do not have a college diploma