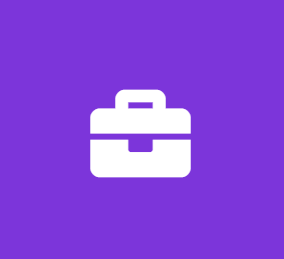 Supply Chain Internship (PAID) - College Sophomore/Junior Undergrad ONLY
Domino's Supply Chain
Business Internship
About Us
Domino's, which began in 1960 as a single store location in Ypsilanti, MI, has had a lot to celebrate lately: we're a reshaped, reenergized brand of honesty, transparency and accountability – not to mention, great food! In the rise to becoming a true technology leader, the brand is now consistently one of the top five companies in online transactions and 50% of our sales in the U.S. are taken through digital channels. The brand continues to 'deliver the dream' to local business owners, 90% of which started as delivery drivers and pizza makers in our stores. That's just the tip of the iceberg…or as we might say, one "slice" of the pie! If this sounds like a brand you'd like to be a part of, consider joining our team!
The Internship experience offers the intern an opportunity to learn the company and in turn Domino's can learn from the intern by assessing his/her performance and potential as a full time team member. Interns will work in a hands on environment where they will have the opportunity to learn, apply education in real time, and become an integral part of the supply chain center team.
Interns will be assigned to our most senior management in a Supply Chain Center; a Supply Chain Center Director or Operations Manager. The team will designate projects, answer questions and provide guidance. Each intern will received measurable goals, formal mentoring, and performance assessments where goals and development activities will be discussed.
About our the Internship
Program Benefits
Interns will receive on-site development in areas that directly relate to their area of study
Interns will receive measurable goals, performance feedback and formal mentoring
Interns will work with in partnership with the maintenance team
Interns will makes a real contribution to the company
Job Type: Full-time
Benefits:
Health insurance
Dental insurance
Vision insurance
Retirement plan
Paid time off
Parental leave
Relocation assistance
Professional development assistance
Tuition reimbursement