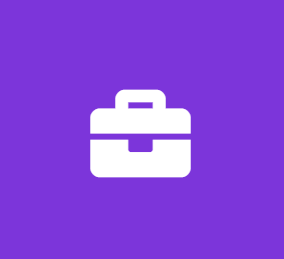 Entry Level Software Developer in Test
Chatham Financial
Software Engineer Full Time
The Role
Whether you are a self-taught programmer, exiting a coding bootcamp, or graduating college, becoming a software tester is a way to get experience working with all facets of the industry. In this role you will be involved in building software from the ground up, from design, to development, to release.
As a Junior Software Developer in Test, you will be an essential part of a high performing agile development team focused on delivering solutions to meet the needs of Chatham Financial's internal users and our clients. You will be working on teams that have a broad range of skillsets, in any given day you will be collaborating with members of the business team, designers, developers, and technical support.
We believe that testing should begin before the first line of code is written. We want to build quality code, but also testable code and we recognize that participating in the conversation early on can lead to achieving both. We want our testers to be technical, using their skills to build automation that will free up their time to tackle more interesting problems. We also believe in exploratory testing to supplement planned test scenarios and automation effort.
An ideal candidate will have familiarity of Agile software development principles and a desire to build their skillset as an effective software tester.
Responsibilities
The typical responsibilities of a Software Developer in Test are:
Attend Scrum, Planning, Backlog Grooming, and Retro sessions
Monitor automated test results
Develop acceptance criteria with stakeholders
Write and maintain automated tests
Organize chartered exploratory testing sessions
Provide feedback on testing strategies
Provide fast feedback on development work
Educate team members on effective test practices
Help foster a culture of shared ownership of quality across the team
Desired Skills
Programming skills will be examined as part of the interview process. Common languages used for feature and test code includes C#, JavaScript/Typescript, and Ruby.
Experience working with a variety of open-source technologies and tools
Experience with Git
Knowledge and understanding of the software development life cycle