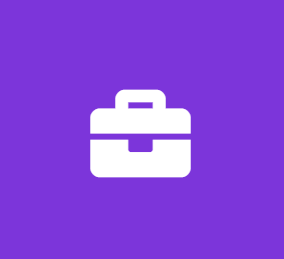 Entry Level Sales Representative
Alta Pest Control
Marketing Full Time
Entry Level Sales Associate
Entry Level Sales Role of a Lifetime!
We are looking for world-class people that are looking to break into the sales industry. Our training program can take world-class people and turn them into marketing and sales experts in under 90 days, resulting in opportunities to advance into higher sales positions within the company.
This job is suitable for college students given that the sales season for this industry is during the summer months. But the position is open to anyone who wants to break into the sales industry and gain valuable experience. We are looking for people in the Midwest and Northwest regions of the U.S who are willing to relocate to Oklahoma City for the months of May-August.
You will need to be a high achiever with strong character and ethical values, as you will be working with educated, analytical and thorough prospects. We are a friendly, fun, and yet a self-driven sales environment. You will be representing the very best of environmental services in the marketplace, which when implemented correctly will help out the community homes.
You must be able to work hard day in and day out. If you are not highly persuasive and don't have experience in communicating professionally with other people, this isn't the position for you. However, if this does sound like you, you will want to make this "A-player" sales team.
Benefits Include:
Incredible office environment and company culture
The best marketing and sales training in our industry
Commission and perks you will love. (Earning potential can be 22k-60K, or more)
Working with co-workers that only expect the best of themselves, and will take you in as part of our family
A feeling that you have made The A Team and work for the leading service of its kind
About Company:
Alta is the fastest growing Pest Control company in this area. Our unique strategy of building people to be expert marketers, sales professional and sales leaders puts professionals like you in a place to have a career experience that is highly unique from the rest of the marketplace. Together we are committed to creating a company of excellence, and we understand that comes from the caliber of people we hire. Come meet with our leadership team and we'll show you how this organization can impact your life in a way that no other company can!
Job Types: Full-time, Temporary, Commission
Salary: $15,000.00 to $60,000.00 /year
Application Question:
This job posting is for temporary positions outside of the state. If hired, are you willing to relocate to Oklahoma City, Tulsa, OK; Austin,TX; Wichita, KS or Spokane, WA for the summer?
Additional Compensation:
Work Location:
Benefits:
Relocation assistance
Professional development assistance
Tuition reimbursement