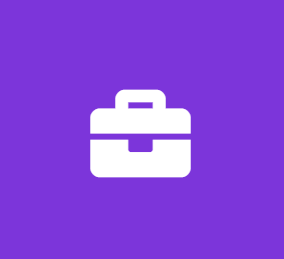 College Intern - District 8 Human Resources
State of Ohio Jobs
Business Internship
Primary Location: United States of America-OHIO-Warren County
Work Locations: District 8 HQ 505 South State Route 741 Lebanon 45036
Organization: Transportation - District 08
Classified Indicator: Unclassified
Schedule: Full-time
Work Hours: 07:00 AM To 03:30 PM
Compensation: See Supplemental Information
Unposting Date: Ongoing
Job Function:
Transportation
Agency Contact Name:
Lundi Milton
College Intern - District 8 Human Resources
(20000146)
Job Duties
Paid ODOT College Internship, District 8 Human Resources, PN20090228

Who We Are:
The Ohio Department of Transportation (ODOT) oversees building and maintaining the nation's 5th largest interstate system and the 2nd largest number of bridges. We take pride in providing safe and efficient roadways for the people of Ohio and to the people traveling within our great state. And in order to achieve that, we do A LOT! From Planning, Engineering, Construction to Law, HR, Communications, IT and everything in between, ODOT has a career for just about everyone. ODOTers are hardworking, passionate, and dedicated to public service. We strive to achieve our agency's vision every day: To be a long term, reliable, professional, and highly productive organization.
ODOT's Mission Statement:
To provide easy movement of people and goods from place to place. We will:
-Take care of what we have
-Make our system work better
-Improve safety
-Enhance capacity
Who we are looking for:
Hard working, motivated, and qualified folks to join our team.
Benefits to You:
-PAID Internship with the rate is based on your rank in school
-Flexible hours based around your school schedule
-Real world experience
-Our interns work year round and are eligible to participate in the intern program long as they are enrolled in an accredited college or university and are in good academic standing
-The opportunity to work on an important mission
Official Position Description:
Under close supervision, this student will serve as an assistant to the Business & Human Resource (BHR) Administrator & section staff in the performance of various duties (e.g., assists training coordinator in classroom setup and material distribution; assists safety & health program consultant with required reports, and employee files; employee data into the TMS/EMS system for the facilities office as needed; serves as backup in order to answer the switchboard, greet & assist visitors, and complete customer requests; operates a PC and mainframe system & can perform duties on them independently as well as work with & insert files; assists departmental staff on a variety of small projects; completes reports and updates regarding daily assignments as directed.)

Compiles information to assist in preparation of reports; operates copy machine, fax machine, telephone; uses personal computers and typewriter; assists in the filing of district documents. Performs other duties as assigned by supervisor.

This is a temporary position involving various duties that will either supplement the student's major field of study &/or provide experience that is a useful addition to the student's education and meaningful preparation for future professional employment.

This Position is Unclassified per Section 124.11(A)(9)
Qualifications
**MUST BE ENROLLED IN A COLLEGE OR UNIVERSITY AND IN GOOD ACADEMIC STANDING**
RATES FOR COLLEGE INTERNS
The rate of pay is based upon the student's academic status
Freshman (1st Year) $11.72
Sophomore (2nd Year): $12.22
Junior (3rd Year) $13.72
Senior: $9.75 - $14.72
Graduate or Law School:
1st year $10.00-$15.66
2nd year $10.25-$16.41
3rd year $10.50-$17.91 (which is determined by the college or university.)
This position is overtime eligible based on FLSA Standards.
This position is unclassified per section 124.11(A) (29)
Background Check Information
The final candidate selected for the position will be required to undergo a criminal background check. Criminal convictions do not necessarily preclude an applicant from consideration for a position. An individual assessment of an applicant's prior criminal convictions will be made before excluding an applicant from consideration.