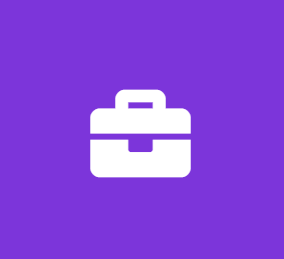 Junior Programmer Analyst
Sid Harvey Industries, Inc.
Software Engineer Full Time
Sid Harvey s is a national wholesale distributor, serving the HVAC/R trades since 1931. Products include both equipment and parts used in heating, air conditioning, refrigeration, plumbing, hydronics and air movement; plus such general categories as tools, instruments, chemicals, and installation and service products used by climate/comfort contractors today. In addition to being the world s largest remanufacturer of heating parts, Sid Harvey s also produces it s own line of brand name products for HVAC/R service work. The company is privately held, and includes 80 branch locations, a central distribution center and a manufacturing plant, across 20 states. Sid Harvey s corporate office is located in Garden City, NY.
Job Description
Sid Harvey's IT Department is seeking energetic candidates for a Junior Programmer Analyst. The programming department responds to user requests for changes to our ERP software. We have an IBM Iseries using the VAI S2K software which is written in RPG/RPGLE.
Job Requirements
You will need to be able to read existing code and make necessary changes as well as develop/write new programs to specs defined by the Program Manager. Candidate must be thorough and organized, as well as innovative. Ability to document all program changes made. You will need to work closely with our support staff and users to problem solve issues as they arise.
Here is quick list of the basic skill set we are seeking:
Good communications skills
Highly organized
Ability to code using RPG/RPGLE, CL, DDS programming language
Ability to shift focus and reprioritize as situations require
Benefits-In addition to highly competitive wages, full-time employees enjoy a very robust benefits package, including:
Generous company contribution for the employee as well as qualified spouse and dependents insurance for:
Life insurance.
Long-term disability insurance.
One of the most aggressive Paid Time Off policies in the industry, including Paid Vacation, Paid Holidays, Sick Time and Flex time. For example, after just one year of service you can accumulate as many as 25 paid days off per year!
401-K with partial company match.
Earn while you learn with free enrollment into the Blue Hawk University, the industry's premier online-based training academy, offering hundreds of beneficial courses for your general knowledge and continuing education.
(LONG ISLAND APPLICANTS APPLY ONLY )
(Please include your salary requirement)