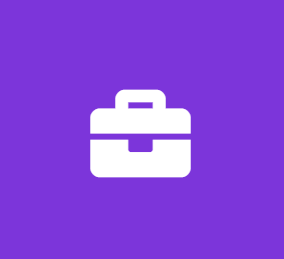 Junior Nurse Technician
LCMC Health
Nursing Full Time
This job description is intended to describe the general nature and level of the work being performed by people assigned to this work. This is not an exhaustive list of all duties and responsibilities. University Medical Center reserves the right to amend and change responsibilities to meet organizational needs as necessary.
POSITION SUMMARY:
Provides quality direct patient care and related support, in an unlicensed capacity, under the supervision of a registered nurse. The Nurse Technician I is responsible for assisting the delivery of both direct and indirect nursing care under the direction and supervision of a registered nurse partner.

Purpose of this program is

To provide the NT I an opportunity for the following:

To experience a realistic clinical working environment
To gain experience and self confidence in a healthcare employment role
To encourage post-graduation employment at University Medical Center of New Orleans.
STATUS:
Temporary position – part-time or full time
Summer program for a specified time period.
May continue to stay as Student Nurse Technician I, in a PRN positon during the school year if agreed upon by student and nurse director.
No health, retirement, vacation or sick benefits offered for this position.
Employment as a NT I expires upon graduation or enrollment with accredited nursing school is not current.
Hospital based pool status
POSITION DUTIES:
Assist with direct patient care procedures and related tasks, such as checking in patients, taking vital signs, bathing, positioning, ambulation, nutrition and elimination activities, and assisting with medical examinations.
Keep registered nurse abreast of patient status. Document care activities. Communicate with entire unit team.
Perform routine procedures addressed in the competencies of the position. Maintain/obtain medical supplies and equipment
Perform clerical and administrative functions, in support of unit activities
Practice safety, environmental, and/or infection control methods
Perform miscellaneous job-related duties as assigned.
SCHEDULING:
Flex scheduling options are available with approval of unit director
May work up to 40 hours per week during school breaks (when not taking full time academic class load)
Work a minimum of 8 hours per month when classes are in session
NT orientation held once a year in May
JOB SPECIFICATIONS:
Education:
Required: Completed at least 1 year of an accredited nursing school with recommendation from a faculty(Completion of Verification of Student Nurse form) Must be entering Junior year of an accredited nursing school.
Experience:
Required: 1 year of experience as student nurse. Completed a minimum of 2 clinical semesters in an accredited nursing school.


License/Certification:
Proof of current American Heart Association Basic Life Support HealthCare Provider.


Skills:
Ability to maintain quality, safety, and/or infection control standards
Demonstrates UMC Core Values
Knowledge and ability to monitor/observe patient condition, and report changes
Knowledge of population-specific care and communication techniques
Ability to assist with patient/family education
Completes accreditation and certification requirements
Knowledge of inventory management practices
Ability to perform standard clinical procedures according to established competencies.
Collaborates with registered nurse.
Location: LCMC Health · Nursing Student Program
Schedule: Flex (PRN), Day/Evening/Nights with rotating weekends, TBD