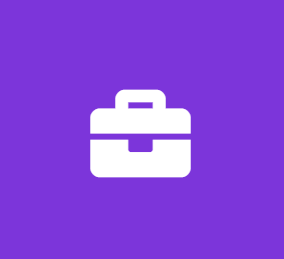 Mechanical Engineer - Intern (Part-time)
TMC Design Corporation
Mechanical Engineering Internship
Job Summary
Responsible as part-time College/University Mechanical Engineering degree student for beginning/ entry level engineering of mechanical systems. This includes but is not limited to mechanical design, analysis, and documentation.
Job Duties
Include but are not limited to:
Learn details of and function within cross-functional engineering team and test lab environment
Update drawings, including incorporating Engineering Change Orders through release
Research and identify new mechanical parts, components and materials
Develop and release component/part specification data records
Support IR&D, and general design analyses and design validation
Design documentation support and design review preparations
Provide support to Engineering in support of application and development opportunities. Including hands-on product analysis and tests
Manage data, including test results, Bills-of-Material, quotations, drawings, etc.
Perform a small IR&D on their own
Work with BD on a small project
Other duties as assigned
Specific Skills Required
Very detail oriented and thorough in daily work activities
Customer skills and customer focus (both internal and external customers)
Good analytical skills.
Ability to work as part of an integrated team.
Ability to multi-task and prioritize both daily issues
Good communication skills including both written and verbal skills
Excellent computer skills, including skill in Microsoft Office applications and the ability to learn new software.
Ability to read engineering drawings
Basic experience presenting design solutions
Ability to perform manufacturing tasks (light fabrication, assembly, etc.)
Able to work summers and/or part-time while attending school - 40+ hours summer/20 hours fall/spring maximum per week
Experience
Minimum Qualifications:
1+ year of completed college course work
Must be eligible to obtain a DoD security clearance
Preferred Qualifications:
Autodesk Inventor Professional experience (or other high end CAD software package)
Experience with finite element analysis (FEA) software
Design experience with machining (manual and CNC), sheet metal, welding, and fabrication
In-depth knowledge of operational usage of shop equipment
Qualification
Currently enrolled undergraduate student in Mechanical Engineering
GPA > 3.0
To be considered for this position, you must upload a current copy of your resume and an unofficial copy of your college/university transcript to your on-line application.
Physical Demands
This position combines office and some outside work. The physical demands described here are representative of those that must be met by a teammate to successfully perform the essential functions of this job. Reasonable accommodations may be made to enable individuals with disabilities to perform the essential functions:
Ability to regularly stand, sit, talk, hear, reach, stoop, kneel to work with satellite communication suite and computer equipment.
Requires good vision ability; dexterity in fingers, hands, arms and legs to move items, carry equipment, and grasp tools.
Able to occasionally lift, carry, push or pull up to 30 pounds
Ability to work outdoors in a variety of climates including desert/dusty conditions and/or humid environments.
Work Environment
The work environment characteristics described here are representative of those a teammate encounters while performing the essential functions of this job. Reasonable accommodations may be made to enable individuals with disabilities to perform the essential functions:
Ability to work in a confined area
Ability to sit at a computer terminal for hours at a time
Ability to work outdoors in a wide variety of climates
Ability to work around moderate noise (i.e. business office, operations shelter equipment, prime movers and/or generators)
Person Specification (Behavioral Attributes)
Be the ROLE MODEL, Leads by example - Creates an inclusive work environment based on trust and respect. Continues to look for opportunities to grow and help others grow. Demands excellence - Able to work through ambiguity to facilitate/drive team performance. Sets standards and delivers high-quality work. Safety and integrity always - Ensures team operates with high standards of integrity. Makes safety a priority.
Be CLIENT-FOCUSED, Collaborative Works with employees to ensure success with internal and external client delivery. Innovative - Executes new and creative solutions which advance internal and external client's objectives. Strategic - Identifies opportunities for long-term relationship with clients by anticipating cross-functional solutions and other opportunities.
Be IMPACTFUL, Clear and frequent communications - Communicates often in an inspiring way, ensuring other s viewpoints are solicited and considered. Listens and learns from others. Execution and results - Drives a team that achieves results through strong focus on execution and measurement.
Be DECISIVE, Prioritize, focus and accountability - Aligns resources to critical business needs and delegates where appropriate, escalates issues as necessary to senior leadership to impact results. Ensures decisions are implemented, evaluated and takes accountability for results. Fact-based decisions Seeks out factual information and assesses risk to make the best possible decision.
Ability to work and influence at all levels in the organization.
Firm supportive, responsible, open-minded and exercises good judgement.
Excellent organization skills, accurate and pays close attention to details
Provides quality products and outcomes
Friendly, professional, good attitude, good communication both written and verbal
Ability to work flexibly and under own initiative to achieve objectives
Provides timely follow-up on outstanding tasks and issues
Safety Competencies:
Lead by example, attend training, ensure resources are available. Engage with clients on safety – set client safety objectives on projects.
Ensure all projects have risk assessments and safety plans in place.
Ensure all communications are published and understood. Start all meetings with a safety moment and visibly lead by example.
Additional Comments
TMC Design is a cutting edge engineering and manufacturing company specializing in electromagnetics, telemetry, radio frequency communications, electronic warfare (EW), and CEMA cyber electromagnetic activities. We create, enhance and sustain a multitude of systems including; SATCOM earth terminals, ultra heavy-duty mobile SATCOM terminals, space situational awareness tools (SSA), counter-space systems, EW systems, rapid prototypes, and custom antennas.
Our strength is providing rapid, state-of-the-art, cost-effective solutions to complex world issues for governmental and non-governmental customers.
Equal Opportunity Employer
TMC Design is a drug-free and equal opportunity employer and makes employment decisions on the basis of merit and business needs and is therefore fully committed to Equal Employment Opportunity and to attracting, retaining, developing and promoting the most qualified employees without regard to their race, gender, color, religion, national origin, age, physical or mental disability, veteran status, sexual orientation, or any other characteristic protected by state or local law. We welcome and encourage diversity in our workforce.