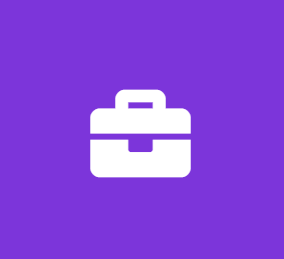 2020 Summer Internship - Water Resources
Duke Energy
Internship
More than a career - a chance to make a difference in people's lives.
Build an exciting, rewarding career with us – help us make a difference for millions of people every day. Consider joining the Duke Energy team, where you'll find a friendly work environment, opportunities for growth and development, recognition for your work, and competitive pay and benefits.
Duke Energy is seeking an energetic, hardworking science student with an interest in the electric power industry. This position is in the Environmental, Health, and Safety Department. Environmental, Health, and Safety manages Duke Energy's overall environmental program including functions of Governance, Environmental Compliance, and Environmental Science. As an intern in the Water Resources group, students will gain hands-on experience in aquatic resource studies as well as acquire critical insight into our company and our industry. This intern position is for students pursuing degrees in Biology, Environmental Science, or Natural Resources.
A successful candidate will assist Water Resources staff with biological sampling efforts that could include electrofishing, seining, gill netting, and macroinvertebrate sampling on waterbodies near Duke Energy properties in the Carolinas. Intern will also assist with equipment maintenance, field preparations, and other sampling duties as requested. In addition to fisheries work, intern will support various field and office work activities related to other environmental projects as needed. These activities could include but are not limited to: water quality sampling, sample sorting and analysis in the biological laboratory, data reviews, wildlife management issues, and other environmental work-related activities.
Working Conditions:
Office and plant environment - requires walking, light lifting, infrequent climbing, and occasional exposure to temperature and noise
Laboratory environment – requires sitting at a lab bench, using laboratory equipment
Field work – wading in streams and rivers, working from boats to collect samples
Overnight travel may be required in connection with multi-day sampling trips
Highly procedural and process-oriented structure due to strict regulatory requirements
Work requires the use of personal protective equipment and closed toe and closed heel shoes
Basic Qualifications
Currently enrolled and pursuing a four-year degree in the one of the following science programs: Biology, Environmental Science, or Natural Resources
Cumulative GPA of 2.75 or higher
Valid driver's license is required
Desired Qualifications:
Cumulative GPA of 3.0 or higher is desired
Sophomore or Junior status is preferred
Demonstrated computer skills in word processing, spreadsheets and databases
Demonstrated problem solving and analysis skills
Demonstrated technical problem solving skills
Interest in working in the energy industry
Demonstrated ability to work independently
Demonstrated excellent verbal and written communication skills
Specific Requirements:
Required to wear personal protective equipment (hardhat, safety glasses, specific clothing, ear plugs, fall protection, etc.) as needed.
Travel Requirements
Not required
Relocation Assistance Provided (as applicable)
No
Represented/Union Position
No
Visa Sponsored Position
No
Posting Expiration Date
Thursday, February 27, 2020
All job postings expire at 12:01 AM on the posting expiration date.
Please note that in order to be considered for this position, you must possess all of the basic/required qualifications.