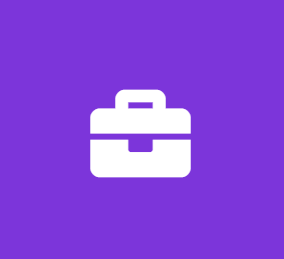 Web Developer Intern
ART BRAND STUDIOS
Software Engineer Internship
About
Art Brand Studios has developed a unique business model that combines a strategic art creation program with some of the most recognized artists and consumer brands in the world. Once the art is created, the Company leverages its licensing and distribution platform to maximize revenue and profitability. At the core of its strategy, ABS focuses on developing art collections that feature leading artists or well-known brands to offer Branded Art Programs. ABS has created branded art programs, including Thomas Kinkade Studios, the "Disney Dreams Collection" by Thomas Kinkade Studios, Super Hero Fine Art, "At Home in Nature" by Marjolein Bastin, and Wild Wings. ABS is in a unique position to take advantage of a large market opportunity. Art remains one of the most significant consumer product categories that has yet to leverage the power of consumer branding strategies.
Role
Art Brand Studios is looking for a Web Developer Intern to join our Digital Marketing Operations Team to help drive the delivery of national and global web initiatives and operations. As a Web Developer Intern, you will assist our development team with building and maintaining our web applications.
What You Will Be Doing
· Programming web assets such as hero banners, landing pages, and product features for both domestic and international regions.
· Developing/maintaining CMS web components.
· Refactoring/rewriting legacy code.
· You will lead end-to-end OD & Learning initiative and programs from gap analysis to best practices solutions
What We Need To See
· Currently pursuing a bachelor's degree with a focus on Computer Science, Information Systems/Technology and/or a related field.
· Comfortable in one or more of the following areas: JavaScript, React, HTML5, NodeJS, Webpack, CSS3 and responsive design.
· Experience with CSS preprocessors (preferably Sass.)
· Punctual, detail-oriented, resourceful and a proactive individual.
· You possess strong written and verbal communication skills and the ability to work in a distributed team environment.
Ways To Stand Out From The Crowd
· Experience in developing rich web applications.
· Familiarity with RESTful Services and APIs.
· You are passionate about user experience.
· You are passionate about learning
At Art Brand Studios, we provide a fair and equal employment opportunity for all Team Members and candidates regardless of race, color, religion, national origin, gender, pregnancy, sexual orientation, gender identity/expression, age, marital status, disability, or any other legally protected characteristic. Art Brand Studios hires and promotes individuals solely based on qualifications for the position to be filled and business needs
Job Type: Internship
Experience:
Oracle: 1 year (Preferred)
NetSuite: 1 year (Preferred)
Shopify: 1 year (Preferred)
Work Location:
Internship Compensation: