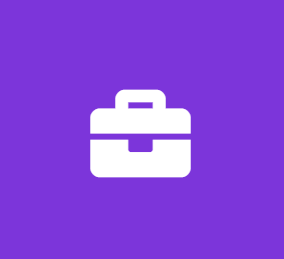 Field Service Engineer - Summer Internship
Atlas Copco Tools & Assembly Systems LLC
Internship
The Role
You will work part time parallel to your studies within the Service Department at Atlas Copco and be a part of our Operations team. Supported by your mentor and your colleagues, you will take part in various projects and you are likely to manage projects yourself as well. Your main tasks will be to learn the functionality of our tooling, communication using Ethernet and wireless protocols and customer interaction skills. You will have the opportunity to travel and obtain experience working in multiple OEM facilities and observe how to engage and influence people during critical situations.
What we expect of you?
You are currently pursuing a Bachelor's degree in Mechanical Engineering, Electrical Engineering or Management Information Systems
Ideally going into your Junior year of school
You have excellent verbal and written communication skills in English
You have basic knowledge and experience in engineering fundamentals and a basic understanding of manufacturing tools and processes
You are motivated to spend your lecture-free time gaining more experience by working full time
Ability to work a min of 40 hours/week with high potential to work on weekends during summer
Ability to work one weekend per month while in school
Reliable vechicle for travel
What you can expect from us?
You work self-dependent and get diversified tasks with a broad range of development opportunities at a constantly growing and innovative global player
You get professional trainings through our internal Academy as well as personal coaching to speed up your own career
You gain global experiences with other international students in our headquarters in Sweden
New challenges and growth opportunities, technically and professionally
Give wings to your dreams
The world is full of opportunities and we can't wait for you to explore them with us. Our caring culture and leading-edge technology enables us to innovate for a sustainable future. We believe that passionate people make it happen. With us you are empowered to explore opportunities and drive your own professional journey.
We offer a wide range of interesting job roles and many opportunities to grow. This is where it begins – Join us at the Home of Industrial Ideas.
Atlas Copco is an equal opportunity employer and complies with all applicable federal, state and local fair employment practices laws. Atlas Copco strictly prohibits and does not tolerate discrimination against employees, applicants or any other covered persons because of race, color, religion, creed, national origin or ancestry, ethnicity, sex, gender (including gender nonconformity and status as a transgender or transsexual individual), age, physical or mental disability, citizenship, past, current or prospective service in the uniformed services, genetic information, or any other characteristic protected under applicable federal, state or local law.