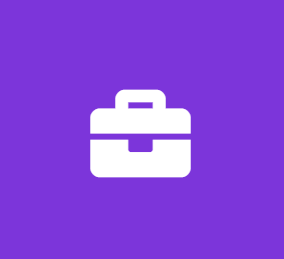 Marketing & Brand Awareness Internship (Summer 2020)
PrimePay, LLC.
Marketing Internship
Want to equip yourself with experience and knowledge to help land your first post-college job? A PrimePay internship is a great way to add to your resume!
The PrimePay Team is in search of motivated college interns who are eager to grow professionally and help our nationwide brand succeed. This is a great opportunity to gain real life experience to jump-start your career, all while helping PrimePay's small business clients succeed.
What you won't do during a PrimePay internship: Gather everyone's coffee orders and run errands.
What you will do during a PrimePay internship: Spend time with PrimePay's Inside Sales department, which is an integral part in building nationwide awareness for the brand. AS well as experience different roles and gain a better understanding of what you would like to do by working closely with our subject matter experts.
The Marketing & Brand Awareness Interns can expect to work closely with our Inside Sales Group leaders by:
Shadowing positions like the Market and Brand Associate, Inside Sales Representatives, and Client Relationship Representatives.
Assisting sales reporting within Salesforce.
Speaking with potential PrimePay small business clients.
PrimePay interns work full-time during assigned business hours, throughout our nine-week program, which is held at our headquarters in West Chester, PA. The program runs from June 1, 2020 through July 31, 2020. Interns must be able to commit to all nine weeks.
At PrimePay, we believe in the power of small businesses. That's why, since 1986, we have been taking care of their back-office tasks like payroll, HR, Time Clock and benefits admin services, so they can concentrate more on their business. PrimePay has 30 offices nationwide and is headquartered in West Chester, PA.