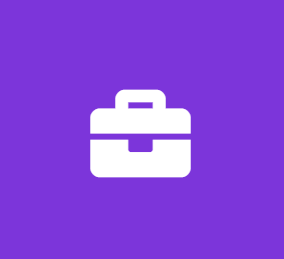 Application Engineer Control Systems recent Grad or 1-2yrs experience
Global Electronics Company
Full Time
Must have a CS or CE or EE degree to apply. Looking for new grad with internships or project work. OR 1-2 years in a product support type role in an AV or hardware environment
This candidate will focus on support issues for shipping products. Working directly with our customer support specialists to reproduce field issues, document them for engineering to take the appropriate corrective action, communicate status updates to the customer support specialists and deliver a solution once a resolution has been determined. Through this working relationship the candidate will be expected to work closely with the product manager to understand any issues that might influence future product development activities.
Responsibilities:
Develop and maintain relationships with internal customer support specialists
Support identifying long and short term solutions to customer field issues
Identify customer pain points and work with product manager to determine solutions
Tracking of reported issues for the product line
Proactively identify trends early for corrective action
Identify areas of product improvement by understanding how the products are used.
Work with tradeshow department to stage products for public display
Evaluate products and new technologies aligned with the products that are supported
Qualifications:
Product support experience a plus
Audio Visual industry experience a plus
BSEE, BSCE, BSCS (New Graduates Welcome)
Minimum of 2 years Audio Visual industry or product management experience
AMX or Crestron control system design or programming
IT and Networking systems and protocols
Excellent verbal and written, demonstrable communication skills
Strong attention to detail, highly organized, computer literate
Ability to work well in a fast-paced professional office environment
Job Type: Full-time
Salary: $65,000.00 to $68,000.00 /year
Experience:
control systems: 1 year (Preferred)
audio visual: 1 year (Preferred)
product: 1 year (Preferred)
Education:
Work Location:
Benefits:
Health insurance
Dental insurance
Vision insurance
Retirement plan
Paid time off