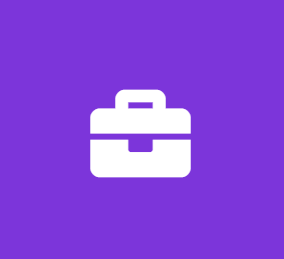 Wedding Intern
Wonders of Wildlife
Internship
Dogwood Canyon is offering an exciting Wedding Internship opportunity. In this role you will be responsible for assisting in the planning and coordination of weddings and group events. You will also be working with group sales managers, and meeting with guests who are interested in booking weddings and other functions held at Dogwood Canyon. This person will work directly with both the Wedding Coordinator Manager and Group Sales Manager both in the office and out on property.
Essential Functions:
Take phone calls from guests who are inquiring about scheduling a wedding or other function and assisting in all aspects of the planning and booking of events.
Meet with guests and take them on a site tour of the venue options we have to offer.
Assist the managers with the setup of any events.
Take part in local trade shows, and events if there are any during your employment.
Able to be confidential with guests and information.
Assist in set-up, tear down and cleanup of events.
In office job duties include operating printer & fax machine, filing paperwork, using industry specific software (DELPHI/Altru program, planning and answering phones
Must adhere to all company/department safety standards and policies.
Must be open to working mandatory/approved overtime.
Must be open to working weekends/weekdays/nights when necessary/critical to support the business.
Must have an approved driving record and operate a company vehicle if required/applicable.
Other hospitality duties as assigned.
MINIMUM Knowledge, Skills, Abilities, Education:
Flexible schedule and availability to work on weekends, and long nights as needed.
Basic office, computer, and phone skills.
Good verbal and writing skills.
Must be in the course of study.
Delphi and Altru program experience is a plus.
Requires walking / standing; lifting, stooping, forward bending, crouching and sitting.
Any combination of experience, education, skills, certification(s) etc. will be taken into consideration.
Must be able to work in an environment with exposure to sunlight, various animals, weather, loud sounds, low lighting, close quarters, high/low temperatures, etc.
Training Objectives:
Fully immerse the student in all aspects of the job to prepare them for the industry
Offer real life, hands-on experience for the field after school
Basically-give real training that directly relates to what they will actually be doing once they graduate.


Additional Competencies:
Experience in hospitality field or working directly in customer service helpful.
Adaptability - Ability to effectively adjust to major changes in work tasks or the work environment.
Aligning Performance for Success - Skilled at focusing and guiding others in accomplishing work objectives.
Building a Successful Team - Skilled at building a cohesive team and facilitating goal accomplishment.
Building Trust - Ability to interact with others in an honest, fair and respectful way; giving others confidence in one's intentions and those of the organization.
Communication - Skilled at clearly conveying information and ideas through a variety of media; engaging the audience and helping them understand and retain the message.
Customer Focus - Ability to develop and sustain productive customer relationships; actively seeking information to understand and address customers' needs.
High Work Standards - Sets high standards of performance for self and others; assumes responsibility and accountability for successfully completing assignments or tasks.
Planning and Organizing - Skilled at establishing courses of action for self and others to ensure work is completed efficiently.
Problem Solving / Decision Making - Ability to identify and understand issues, problems, and opportunities; using effective approaches for choosing a course of action or developing solutions.
We offer the following benefits by joining our team:
Store/Attraction employee discounts
Apply Today!
About Us:
Dogwood Canyon Nature Park is a 10,000-acre slice of alluring Ozarks paradise offering hiking, biking, Segway tours, wildlife tram tours, horseback riding, and trout fishing. The vision of Bass Pro Shops founder/CEO Johnny Morris, the property serves as an outdoor playground that inspires visitors to get involved in wildlife conservation. The natural beauty of the park includes towering bluffs, waterfalls, creek beds, handcrafted bridges and wildlife such as American bison, Rocky Mountain elk and white-tailed deer. Dogwood Canyon Nature Park recently received its largest renovation to date, and in 2016 opened a fully restored working gristmill, restaurant, conservation center, and stables facility with a riders lounge. The park has also features a treehouse built by Animal Planets Treehouse Masters. For more information, visit www.dogwoodcanyon.org