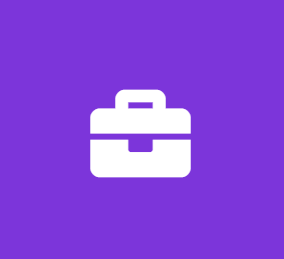 Product Intern
ToucanTech
Internship
Location: Shepherd's Bush, West London
Product Internship
ToucanTech is a fast-growing tech company specialising in innovative community management software.
We are looking for a talented, smart and enthusiastic product intern to join our experienced product team. Your responsibilities will include:
Supporting with product enhancements, including providing written briefs to developers, tracking development progress, thoroughly testing the new development activity, providing feedback in a timely manner and ensuring these go live successfully.
Liaising internally and with our customers to ensure new builds are meeting customer need and are achieved with the best possible functionality, but within allocated budgets and timelines.
Managing product issues to resolution.
Regularly communicating progress on assigned tasks and updating all relevant project trackers.
Inputting into the product pipeline, supporting with new idea generation and contributing to determining priorities and distribution of work.
Supporting with new customer website set up.
Providing general support to the wider ToucanTech team as required.
You'll be part of a product team of five people working alongside a larger technical team of six full time web developers. ToucanTech also has staff working in data, sales, marketing, operations and customer support & training.
Required skills:
Degree-educated (from a top university), with excellent spoken and written English
Self-driven, hardworking and creative, with excellent analytical and communication skills
A clear and charming phone manner – to build relationships and engage with customers
Highly organised and pragmatic
Very good MS-Office (Excel, Word and PowerPoint) and database skills
Relevant experience in the field of operations/ product management would be a plus
A genuine interest in technology and online networking, you will have an excellent knowledge of current technology developments
Design skills desirable
A science/data/engineering background would be preferable
Salary & Benefits:
This is a 3-6 month paid internship that we are hoping will be converted to a full-time graduate role (based on your performance/ learning and skills). Our office is based in West London, but you will also be free to work from home some of the week at your convenience once you have settled in.
Some of the benefits of this role:
Flexible working hours and style
Training and support to develop your skills and career
Regular team events, lunches and meetups
Free snacks at the office and frequent birthday cakes/ drinks
Two paid holiday days a month (24 days p/a) (plus bank holidays)
Responsibility from day one and extensive exposure both within the company and externally, as the product team interacts with all aspects of the business and customers on a daily basis
Conversion to a full-time role after the internship is over with access to the annual bonus scheme and a graduate wage
To apply, please email with your CV, including any relevant experience. We will ask you to complete a short test as part of the application process.
Unfortunately, at this time we are not able to sponsor foreign working visas, so you will need to have the right to work in the UK.
We look forward to hearing from you.