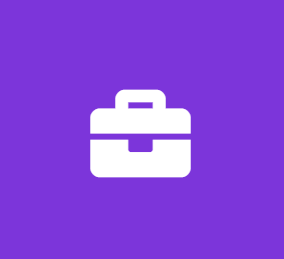 Entry Level Systems Analyst
Schwarz Partners
Analyst Full Time
Due to our continued growth, Schwarz Partners, LP is looking for a new and/or upcoming graduate for our entry level Systems Analyst opening. As an entry level Systems Analyst, you will specialize in analyzing, designing, and implementing information systems under the direct guidance of the Applications Manager. You will assess the suitability of information systems in terms of their intended outcomes and liaise with end-users, software vendors, and programmers in order to achieve these outcomes. You will use analysis and design techniques to solve business problems using information technology.
ESSENTIAL JOB FUNCTIONS FOR THIS POSITION:
Provide proven communication, analytical, and problem-solving skills to help support the development processes, foster customer relationships, and to ensure that the project deliverables are met according to specification.
Act as a technical/functional resource & point of contact for company end-users.
Conduct configuration & design of ERP systems to better leverage the enterprise.
Responsible for the collection, development, analysis, documentation, and communication of business and functional requirements.
Use effective communication to work with ERP vendor solving end-user issues.
Assist in the creation and quality assurance review of design documents and test results to ensure all project requirements are satisfied.
Capture user requirements and convert to functional requirements.
Will recommend action on matters of significance to Applications Manager for final approval.
Think outside the box and develop improvement and efficiency opportunities to streamline business and operational workflows.
Document high-level business workflows and transform into low-level technical requirements.
General understanding of application development methodologies, data sharing, infrastructure, cloud, and network architectures.
Ability to analyze complex information sets and communicate that information in a clear well thought out and well laid out manner.
Ability to communicate at varying levels of detail (30,000 ft. view, 10,000 ft. view, granular level) and to produce corresponding documentation at varying levels of abstraction.
Regular and predictable attendance.
REQUIRED EDUCATION / EXPERIENCE:
Bachelor's degree in Computer Science, Engineering, IT or related field
Experience utilizing SQL to develop queries or profile data
Experience in quantitative and qualitative analysis of data
Experienced level skills in Systems Analysis
C#
ASP.NET
Web Services
WORK ENVIRONMENT
Job Type: Full-time
Additional Compensation:
Work Location:
Benefits:
Health insurance
Dental insurance
Vision insurance
Retirement plan
Signing bonus
Paid time off
Professional development assistance
Tuition reimbursement
This Company Describes Its Culture as:
Detail-oriented -- quality and precision-focused
Innovative -- innovative and risk-taking
People-oriented -- supportive and fairness-focused
Team-oriented -- cooperative and collaborative