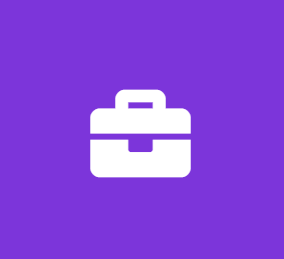 Software Engineering Intern - Summer
Teampay
Software Engineer Internship
-------------
About Teampay
-------------
At Teampay, we believe in a world where finance teams create a more efficient business with less friction and happier employees. Our distributed spend management software modernizes how companies manage spending by delivering intelligent automation, robust integrations, and a delightful user experience.
Top-performing finance teams leverage Teampay to gain control and visibility into spending, while empowering employees to move at the speed of business. Led by an experienced team with prior exits, Teampay has raised double-digit millions of capital from prominent venture investors including CrossCut Ventures, Tribe Capital, Precursor Ventures, and CoVenture.
We're an agile team building software that's revolutionizing how companies spend their money. Joining Teampay at this early stage is an opportunity to grow your skill set, build a company, and get paid to do it.
--------------
About the role
--------------
Teampay is looking for current juniors or seniors to join us as a Software Engineering Intern that are able to take on projects with a good degree of independence. You should have an interest in spending time learning from our more senior developers. Previous internship experience working on web development or projects that demonstrate technical capability is preferred.
Common candidate qualifications include:
Full-stack Python or JavaScript experience
Experience with Django or React frameworks preferred
Students with Computer Science, Design or Computer Engineering (or similar) degrees that are currently pursuing a Bachelors, Masters or Ph.D
The desire to learn new things, and work and thrive in a small team environment
Even though you may not fit the requirements perfectly, if you are interested we would encourage you to contact us
------------------------------------
You'll love working at Teampay if...
------------------------------------
You're a builder. You work towards a growth mindset ( http://www.draperuniversity.com/blog/why-startups-want-their-employees-to-have-a-growth-mindset ) including experience in the controlled chaos of a startup. You're passionate about crafting things that matter. You're curious and agile in thought and action. You value authenticity and possess a strong work ethic. You're empathetic and look forward to learning from people unlike yourself. You want to make an impact with a strong team. You look for challenges that force you to grow. You rarely miss a detail and always learn from your mistakes. You have diverse interests outside of work, but are ready to pitch in and be responsive when the pressure is on.
-----------
Interested?
-----------
You can learn more about the product at www.teampay.co ( http://www.teampay.co/ ) and if you'd like to apply, please include a cover letter with three most admired B2B sales pitches (could be yours or others) & why you chose those examples.
We are an equal opportunity employer and value diversity at our company. We do not discriminate on the basis of race, religion, color, national origin, gender, sexual orientation, age, marital status, veteran status, or disability status