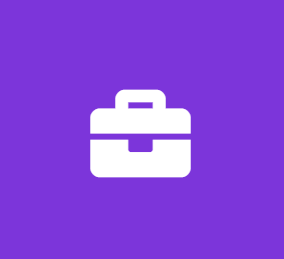 Project Controls Specialist - Entry Level
Urban Engineers, Inc.
Full Time
Our culture is built around our people. Voted a top workplace by our employees, we are committed to advancing careers and providing a foundation for professional growth. Urban offers a wide range of health, welfare and financial benefits to our employees, as well as career development through our own Urban Training Institute, tuition assistance program, and certification incentives.
Founded in 1960, Urban provides services for buildings, ports, transit, railroads, airports, bridges, and highways. We specialize in engineering design, environmental, planning, construction services, and program management. By providing innovation, technical excellence, and on-time performance, we create value for a proud Urban family.
Job Summary:
This position will provide support to our Rail and Transit department on various Project Administration and Document Control functions, inclusive of budget monitoring, schedule tracking, and cost reporting. The position offers the opportunity to assist in the performance of various engineering operations and departmental tasks.
Project Controls Specialist Responsibilities:
Handle and assist in contract administrative functions to support multiple, large rail & transit projects
Prepare regular project documentation and review reports for public and privately funded construction projects
Communicate and coordinate project scope, schedule, and budget within project teams
Support Urban s ISO-certified Quality Management System, assisting in the control and management of multiple processes, procedures and regulated practices
Job Requirements:
Bachelor's degree in Engineering, Business or related field
Experience in project or document control, accounting, or a quality control environment is desirable
An EIT license is a plus
High level of knowledge in Excel and Microsoft applications is required
Proficiency in Financial/ Management suites software is desired
Experience in technical writing is preferred
Strong attention to detail, communication and interpersonal skills are required
Scheduling and/or CAD experience desired but not required #LI-ST1
Req: 533
Please include a PDF or Word Document Version of your resume.