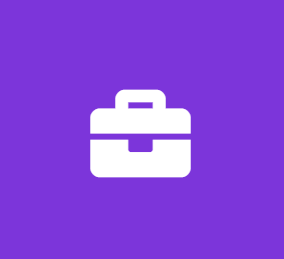 Intern - Product Management, Summer 2020
Deerwalk Inc.
Internship
About Deerwalk
Deerwalk is a fast-paced, growth-focused company innovating at the cutting edge of healthcare, analytics, and data. Our data-driven, web-based software solutions drive cost control, quality improvement, and well-being for patients and the people who serve them.
We take a technology first approach to healthcare problem-solving and knowledge management. We're fueled by data and driven by a love of building meaningful solutions for our clients.
Come join us in Lexington, Massachusetts and help us build the future of healthcare.
About this Internship
Deerwalk's Summer 2020 Product Management intern will prepare for careers in product design, product/project management and entrepreneurship in this focused, hands-on, 8-week internship.
They will work directly alongside industry professionals and make meaningful and direct contributions to the development of Deerwalk's point-of-care, clinical workflow software. Interns should expect to gain experience in software development methodology and management, user research, user stories, project definition and strategy. Responsibilities include:
Mapping existing product functionality to user types and real-world functions
Identifying and documenting value in product configuration parameters
Analyzing workflow and collaborating on future strategy