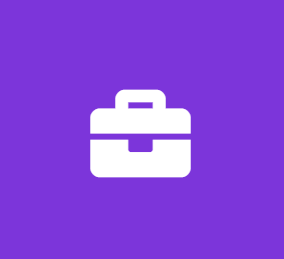 Business Development Intern
Green Light Labs
Business Internship
Green Light Labs
Data Science to Drive Clean Mobility Uptake
Business Development Intern
You Do Good Work. Want Your Work to do Good?
Location: Camarillo, California (near Los Angeles)
Company Overview
Green Light Labs (GLL) is an early stage startup working to solve LA's smog and our global climate crisis by accelerating the uptake of cleaner cars. We are developing consumer- and fleet-facing software solutions to help individuals choose the greenest mobility options for their lifestyles and budgets. Our team believes that our society is at a crossroads and we must choose to take a strong stance against climate change now. At GLL we want to empower every car buyer, driver, and traveller with the tools and technology needed to be a part of the solution.
GLL is a spin-out from the US Department of Energy's Lawrence Berkeley National Laboratory, which is home to over 13 Nobel prizes and is one of the most prestigious research institutions in the US. Our venture is a portfolio company in the Silicon Valley-based Alchemist Accelerator, the top enterprise-facing accelerator in the country. We are also a part of the Los Angeles CleanTech Incubator, the entrepreneurial hub for clean-tech ventures in Southern California.
Our organization has secured contracts with major customers, including the California Energy
Commission and the Federal Government of Canada, who are committed to helping bring our software solutions to scale with fleets and millions of individuals. As we continue to grow we want your help to achieve our environmental mission at larger scales!
Our Mission:
We believe in harnessing the power of the individual to save the planet. By "scaling the most trusted car buying coach at your fingertips" we will help our customers and app users make the best mobility decisions for their lifestyles, needs, and budgets, thereby dramatically reducing CO2 emissions on a global scale.
What sets us apart is our focus on the mobility needs of real people and our desire to meet each person exactly where he or she is. Through our collaborations with organizations large and small, we strive to create transportation solutions that are practical, effective, and affordable for each individual.
Our Team and Culture:
Our team is hellbent on solving the climate crisis by bringing about a cleaner mobility future. We are scientists, engineers, designers, software developers, and storytellers who are working to build a movement and empower millions of people to choose cleaner mobility options.
While we are a passionately dedicated team, we also believe that success in achieving our mission requires an ability for all of us to flourish—personally and professionally. Startup life inevitably involves exciting sprints, but we seek to maintain a healthy work-life balance for our team. We extensively use online collaboration resources to enable flexible and remote work, while still ensuring effective coordination and knowledge transfer across our team. We maintain a highly collegial culture and are committed to the development of skills and knowledge, facilitating opportunities to showcase our work, and providing opportunities for professional growth.
You will succeed with us if you are drawn to adventure, want to help a company grow, and are comfortable with ambiguity. We are looking for people who are quick learners and eager to get their hands dirty working on some challenging but rewarding projects. If you are passionate about our mission and are looking to take responsibility for big initiatives, we want to hear from you!
The Job Opportunity
Overview
GLL is looking for a Business Development Intern to help grow our fundraising pipeline via direct outreach to potential investors and/or large enterprise sales prospects. This is an exciting opportunity to gain experience with an early-stage startup, while working to solve one of the most pressing challenges of our time - the climate crisis.
As a B*usiness Development Intern* with GLL, you will work closely with our leadership team to organize and accelerate our outreach efforts to contacts and potential investors. You will succeed in this role if you are a self-starter and able to quickly learn, apply, and improve. In this role you will have the very important role of acting as an external voice for GLL, often making first contact via professional cold calls and emails, and by pursuing relevant partnership opportunities. You will embrace an enthusiastic, collaborative, and flexible spirit, with a relentless focus on achieving our mission by driving our efforts while adapting to a fast-paced and changing startup environment. You will have an opportunity to learn and grow by tackling challenging work, and take pride in bringing solutions from idea to development to scale.
Our leadership team will provide you with mentorship and support to help you succeed. In this role you will be working closely with:
Samveg Saxena managed >$15M in R&D projects and supervised over 40 technical staff while serving as a Scientist / Principal Investigator at Lawrence Berkeley National
Lab. He led the team who created our technology, is an Honoree of the Canadian House of Commons and has been published in top journals, including Nature Climate Change.
Sam has a Ph.D in mechanical engineering from the University of California at Berkeley.
Adrian Gomez became an expert in e-mobility and gained an insider-perspective on fundraising while playing a key role in Lucid Motors' Billion Dollar Series D fundraise.
Prior to that, he led product development and marketing for a $170 million dollar business unit at Canada's second largest telecommunications company. Adrian completed his MBA from the University of California at Berkeley.
Responsibilities
As a Business Development Intern with GLL, you will be responsible for supporting our fundraising efforts in the following ways:
*Organize database of our current contacts
Work with our leadership team to ensure that the database remains up to date
Cold call and email potential investors, in some cases having the first conversation and in others connecting them with the leadership team
Explore partnership opportunities to grow our exposure to the investor community
Participate in pitches to potential investors
Research new potential investor leads
Work with our leadership team to follow up on investor meetings
Work with our leadership team to prepare diligence materials as needed
Position Requirements
Must be able to work in Camarillo, California 10-20 hours per week
Ability to start as soon as possible
Proficient in MS Office (Word, Powerpoint, Excel)
Proficient in Google Suite products (Google Drive, Sheets, Slides, and Docs)
Willingness to communicate with strangers, learn from rejection, and strive for success
(this will be a challenging but very rewarding role!)
Desired Skills and Qualifications
Education and Training:
Enrollment in an accredited MBA or graduate program is preferred
Undergraduate degree, with preferred majors in Business Administration, Finance, Economics, Accounting or or similar subject (or currently enrolled)
Ideal Candidate:
Experience working in a business and sending effective first-contact outreach emails to potential investors
Outgoing, professional, and comfortable with sales
Excellent verbal and written communication skills
Excellent organizational skills
Sense of responsibility, and ability to self-motivate and push for results
Personable and fun to work with
Impatient with the pace of climate change resolution and eager to grow with a startup that is changing the world for the better
Interests:
Passion for clean-tech and making an impact through your work
Car enthusiast, ideally an electric vehicle enthusiast
Job Types: Part-time, Internship
Work Location:
Hours per week:
This Company Describes Its Culture as:
Innovative -- innovative and risk-taking
Aggressive -- competitive and growth-oriented
Team-oriented -- cooperative and collaborative