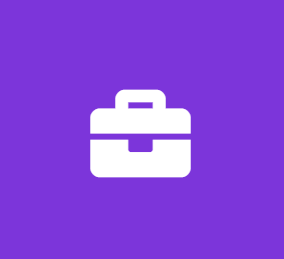 MBA Internship Business Devt and Special Projects -Business Admin, Invest
WSAH
Business Internship
Boutique investment firm, located in New York, NY, seeks part-time Associate for special projects. We are looking for current first year MBA candidates or professionals in career transition, to work 20 hours per week over the next 12-24 months. MBA Candidates should have a minimum of two semesters remaining in their respective Graduate program. This assignment entails working with the Principal of the firm to organize, track, manage and complete a variety of business development, philanthropy and exploratory projects.
Primary responsibilities will be creating a systematic and comprehensive tracking, review and management process to evaluate and select opportunities for pursuit and completion.
Ideal for MBA candidate with investment and project management experience and those targeting careers in investing, entrepreneurship and project management. Must be independent and self-motivated professional.
Other qualifications include: a high GPA from a well-respected University and/or CPA with Big 4 experience. CFA exam a plus. Candidates should be honest, hardworking and ambitious. Please note that this is a part-time position intended for current MBA candidates or professionals in career transition who wish to gain valuable experience in a unique assignment.
Must live in NYC or in an easy commuting distance.
Job Type: Part-time
Salary: $20.00 to $40.00 /hour
Education:
High school or equivalent (Preferred)
Location:
Work authorization:
United States (Preferred)
Work Location:
Typical start time:
Typical end time:
This Job Is Ideal for Someone Who Is:
Dependable -- more reliable than spontaneous
People-oriented -- enjoys interacting with people and working on group projects
Adaptable/flexible -- enjoys doing work that requires frequent shifts in direction
Detail-oriented -- would rather focus on the details of work than the bigger picture
Achievement-oriented -- enjoys taking on challenges, even if they might fail
Autonomous/Independent -- enjoys working with little direction
Innovative -- prefers working in unconventional ways or on tasks that require creativity
Schedule:
Monday to Friday
No weekends