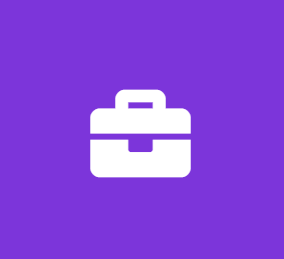 Software Engineer Intern
PhillyTalent
Software Engineer Internship
About this Job:
We are seeking talented, self-starters who are looking to improve their data science, programming, and software engineering skills while helping to shape our growing data science platform. We're looking for students to join our team and have the opportunity to gain hands-on data science experience in a start-up environment. This is an unpaid, onsite internship.
The student will also help us prepare, in a technical capacity, for our featured event at Philly Tech Week 2020 and needs to be in the city for the week of.
Qualifications:
Experience with JS libraries, react, webpack, cloud storage solutions, S3 buckets, etc. or familiarity with more modern web design topics and technologies.
SQL skills, being able to update, test and review schemes on MySQL DBMS or other similar tools or willingness to learn new topics and new databases.
Solid understanding of CS fundamentals such as data structures and ability to articulate the topics in the day to day design meetings with the rest of the team.
Preferred Qualifications:
Good-practice Python, R and fluency in GitHub or similar code versioning and development tools. Ideally you even have a preferred IDE and at some point struggled with vim-or-vi dilemma!
Understanding of AWS APIs applications especially the Machine Learning products, Lambda, S3, etc. or willingness to learn quickly and adopt new tools for rapid testing and sprint projects.
Strong communications skills to help the growing developer team build a solid product base at all stages of development on AWS.
Perks:
Working in the beautiful, centrally-located, CIC building in University City, with immediate proximity to 100+ companies and Philly's start-up ecosystem.
Your own work station (monitor, keyboard, etc.)
Regular networking events that are built into the internship.
Team hikes and other group outings!
Regular professional development opportunities.
The interns will help us with:
1- launching PTW20 Data Competition along with a growing list of local hiring companies this year and
2- building our Project Analysis Tools that understand media contents in data science.
About PhillyTalent
We're building the next generation of AI-Powered portfolio marketplace. We matchmake candidates and professionals in the data science job market.
https://phillytalent.com/
Job Types: Full-time, Part-time, Temporary, Internship
Salary: $0.00 /hour
Location:
Philadelphia, PA 19104 (Required)
Work Location:
Benefits:
Flexible schedule
Professional development assistance
Other
Hours per week:
Typical start time:
Typical end time:
This Job Is:
A job for which military experienced candidates are encouraged to apply
Open to applicants who do not have a high school diploma/GED
A "Fair Chance" job (you or the employer follow Fair Chance hiring practices when performing background checks - learn more at https://start.indeed.com/fair-chance)
A good fit for applicants with gaps in their resume, or who have been out of the workforce for the past 6 months or more
A good job for someone just entering the workforce or returning to the workforce with limited experience and education
Open to applicants who do not have a college diploma
A job for which people with disabilities are encouraged to apply