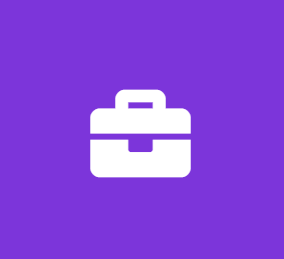 Social Media Intern
HW & Company
Marketing Internship
APPLICATIONS WITHOUT LINKS TO PORTFOLIO/RESUME WILL NOT BE ACCEPTED.
UNPAID INTERNSHIP
--
About HW & Company
Your brand, your aesthetic — is your story. Whether you're an established non-profit, an emerging artist, or a small start-up, you work every day to make the unimaginable happen. When you effectively cultivate and efficiently market your story, you help erase the boundaries of impossibility for others. People need to see who you are — so let us help you show them. HW & Company works to help your story transcend beyond. To craft, promote, and attain the unthinkable.
HW & Company is a new forward-thinking branding agency, dedicated to the art of storytelling and design. Making modern professionalism look better and easier than ever. Between our in-house strategists, researchers, and designers and our carefully selected network of freelancers, we are able to work with a range of clients and take on an array of areas.
The Job
We are hiring a talented Social Media Intern professional to join our team. If you're excited to be part of a winning team, HW & Co. is a great place to grow your career. The intern helps the Social Media Manager to identify, conceptualize, design and execute campaigns to boost engagement, educate and inform your audience about products and services and company programs. A Social Media Intern will help create content calendars, develop and distribute text and video-based content, monitor social media channels and support promotional and marketing efforts.
An ideal Social Media Intern will have an in-depth knowledge of social media platforms. The intern will be comfortable creating and managing multiple social media accounts, developing content to inform, educate and engage the brand's audience to increase awareness and achieve marketing goals. An exceptional candidate will have a working knowledge of the major content management systems and social media analytics, and be experienced in running targeted ads on social media sites.
Responsibilities for Social Media Intern
Assist with the design and execution of social media campaigns
Create weekly and monthly editorial calendars to promote company brands on various social media websites
Create and distribute content such as blogs, infographics, videos and press releases on social media and traditional news outlets
Track social media engagement to identify high-performing ideas and campaigns for scalability
Monitor postings to ensure the brand message is constant from the terminology used to images posted
Interact with followers and potential customers by communicating and answering questions through the company's social pages
Assist in implementing plans to increase followers on popular social media websites such as Twitter, Instagram, Facebook, and LinkedIn
Qualifications for Social Media Intern
1-2 years of social media management experience
Professional certification in Google Analytics strongly preferred
Familiar with multi-social posting through programs such as Later, Buffer, etc.
Comfortable with working with Microsoft Office and Adobe Suites
General knowledge of Search Engine Optimization and internet ranking for web content
Entry-level experience determining how to cater to unique marketing campaigns to a unique audience
Ability work alongside a diverse group of employees and simultaneously work toward many company initiatives at once
Entry-level understanding of marketing strategy and how to use the concepts throughout various forms of outreach
Knowledge of social media analytics software including Facebook Insights, Google Analytics, and Twitter Analytics to track audience engagement and campaign performance
Job Type: Internship
Experience:
social media: 1 year (Required)
social media marketing: 1 year (Required)
digital marketing: 1 year (Preferred)
marketing: 1 year (Preferred)
Work Location:
Benefits:
Internship Compensation:
This Company Describes Its Culture as:
Detail-oriented -- quality and precision-focused
Innovative -- innovative and risk-taking
Aggressive -- competitive and growth-oriented
Outcome-oriented -- results-focused with strong performance culture
Stable -- traditional, stable, strong processes
People-oriented -- supportive and fairness-focused
Team-oriented -- cooperative and collaborative
This Job Is:
Open to applicants under 18 years old, provided it is legally allowed for the job and location
Open to applicants who do not have a high school diploma/GED
A "Fair Chance" job (you or the employer follow Fair Chance hiring practices when performing background checks - learn more at https://start.indeed.com/fair-chance)
A good fit for applicants with gaps in their resume, or who have been out of the workforce for the past 6 months or more
A good job for someone just entering the workforce or returning to the workforce with limited experience and education
A job for which all ages, including older job seekers, are encouraged to apply
Open to applicants who do not have a college diploma
A job for which people with disabilities are encouraged to apply
Schedule: