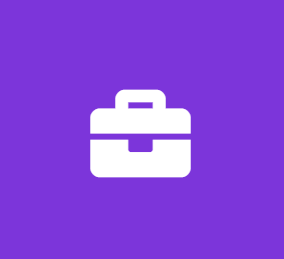 Supply Chain Intern
Herculite Products, Inc.
Business Internship
This entry level position will provide the Supply Chain Team and Senior Management with insight, support and solutions that lead to optimizing the financial contribution of Supply Chain best practices to the overall success in achieving our Strategic Objectives. The initial phase of the position is a rotational exposure to Logistics, Planning & Scheduling, Operations Management, Quality Assurance, Innovation, Finance & IT, and Sales.
Responsibilities:
· Perform duties in accordance with Company Strategic objectives, and understands and follows Company's safety, health, quality and company policies, procedures and practices.
· Assist Supply Chain Management in support of vendor/business partner relationships. Meet with suppliers and key co-operators to bring together an understanding of possibilities to fulfill manufacturing requirements.
· Assist in locations and negotiation of best value for the services and products, while conforming to the identifiable quality specifications, procedures and delivery requirements
· Maintain and enhance monthly Cost Drivers report.
· Develop current capabilities profile of current and perspective suppliers or goods and services.
· Perform data management and analysis including data mining, cost benefit analysis and/or problem analysis while executing day-to-day processes related to area of responsibility.
· Consult with sales, materials management, suppliers, operations supervision and logistics teams to glean information, secure materials or provide instructions including updates and solutions for production areas that are running behind.
· Aid in the analysis of production specifications and plant capacity data and perform calculations to determine the material, machine and human resource requirements.
· Insure that new material qualifications and innovation experimental trials (EOPs) are scheduled, executed in accordance with production constraints.
· Support and fill in for the Master Scheduler and Materials Planning Manager. Assists in planning material requirements utilizing the material requirements work bench to generate and release requirements to vendors.
· Support the business through ad-hoc queries; maintain reports and analyses as specified to achieve supply chain and organization goals.
· Make sound decisions that improve individual productivity & department/company performance. Interact with all departments of the business to support and achieve goals
· Quality Assurance: Understands, encourages and demonstrates a firm commitment to Total Quality Management and Continuous Improvement
Job Requirements:
· Bachelors of Science Degree in Business Administration: concentration Supply Chain, Engineering, Finance or similar.
· Strong proficiency in Microsoft Office including Word, Excel, PowerPoint and exposure to Microsoft Access and other relational databases.
· Familiarity with Process Improvement Techniques including Continuous Improvement, Value Stream Mapping, Lean Six Sigma
· Travel Required
Required Knowledge, Skills and Abilities: Must have a positive can-do attitude. Passion for supply Chain management and continuous improvement. Must be a team oriented individual committed to achievement of company's strategic objectives. Exceptional written and verbal communications, interpersonal and computer skills are required. Self-starter, initiative to work with minimal instruction and direction. Understanding of finance and materials management including but not limited to financial analysis, strategic management, LEAN Six Sigma, Forecasting techniques, Inventory management, J-I-T principles, material and capacity planning, systems and technologies.
Potential Advanced Degrees & Certificates: MBA, CPIM,, CSCP, LEAN Six-Sigma Black Belt, CPP
Job Type: Internship
Experience:
Supply Chain Management: 1 year (Preferred)
Education:
Location:
Emigsville, PA 17318 (Required)
Work Location:
Internship Compensation:
Pay Frequency:
Schedule:
Monday to Friday
No weekends
Day shift