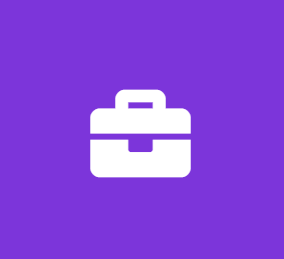 SharePoint Developer - Jr. Federal
FWDthink
Software Engineer Full Time
SharePoint Developer - Jr. Federal
Washington, DC
Description
SharePoint Developer – Jr.
FWDthink is looking for a Jr. SharePoint Developer for a Federal Health Agency with some Developer experience providing support in a SharePoint 2016-based solution environment that draws data from several systems, e.g., Sofie, Edie, NED, Prism, nVision, eRA, and PubMed to consolidate information and construct workflows to maximize operational efficiency. The system is FISMA level moderate.
The candidate will maintain and enhance the SharePoint 2016 system within the Agency by supporting the Sr. Developer with the following:
Present information for analysis and decision-making
Custom applications built to aggregate information across different systems
Future enhancements will be defined by management as user requirements are defined and documented.
Experience with development (mainly focused on BI development and integration of it with SharePoint, building complex workflows)
SharePoint support is mainly based on Dashboard development.
Experience building complex workflows
Developing forms and SharePoint Data Integration
Continued development of workflows and online forms
Dashboard information is composed of current and past data, historical information on grants, awards, initiatives, internal and external publications access, employee details and drill down searching options. The reporting module includes different financial reports, employee reports, vendor management and contracts reports, and office space. Up to 5 other SharePoint systems involve work/issue tracking, collaboration sites, calendars, document libraries, and standard out-of-the box features of SharePoint. This task also involves necessary system support, maintenance, and training as requested by the Agency.
An integral feature of the Agency's SharePoint Dashboard is the workflows and PIV card signatures on PDF and other documents in Internet Explorer and additional signature options for Chrome and other browsers. Another key feature is the Dashboard's adherence to custom business rules for access and roles, based on a permissions model, which automatically provisions access and roles based on the Agency's organization and individuals' titles. Access is deprovisioned automatically and requires no/limited manual effort.
The Agency's SharePoint site is co-located with a consolidated SharePoint 2016 environment hosted by The Agency's Office of Information Technology.
This team will support all modules within the Dashboard, which include functions to manage the Division's mentoring program, co-funding requests, intranet, animal tracking, collaborations, DATS, Agency's newsletter, among other things. The candidate will be asked to provide end-user training in support of the Dashboard and its modules. All technical and other documentation must keep pace with development efforts and must be stored in an area of the dashboard accessible to the system owner.
Public Trust Clearance
Place of Performance – Corporate Office – Washington, DC NW
Requirements
SharePoint 2016 experience - Jr. level
Public Trust Clearance
Use this Link to apply:
https://recruiting.paylocity.com/recruiting/jobs/Apply/241748/FWD-Think-LLC/SharePoint-Developer---Jr-Federal
Job Types: Full-time, Contract
Salary: $64.00 /hour
Pay may depend on skills and/or qualifications
Experience:
SharePoint: 3 years (Preferred)
similar: 5 years (Preferred)
software projects: 5 years (Preferred)
oracle databases: 3 years (Preferred)
sharepoint developer: 3 years (Preferred)
Application Question:
Do you have a NACI or Public Trust Clearance?
Contract Length:
Contract Renewal:
Work Location:
Benefits:
Health insurance
Dental insurance
Vision insurance
Retirement plan
Paid time off
Other