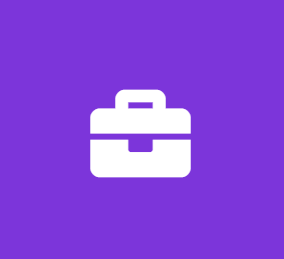 General Business Internship
Hitachi Corp
Business Internship
Position Overview:
General Business Operations Intern ("Intern") will work closely with each functional operations area to learn the inner workings of the business. Intern will learn and become part of the operating rhythm at Hitachi Capital America Corp ("Company").
Hitachi is seeking:
A quick-learning, reliable and innovative thinker, who is comfortable working in a collaborative environment.
Interns will:
Provide service for both internal/ external customers
Participate in Program Management, Customer Service, Collections and Credit workflows
Participate in department specific projects and presentations to provide an overall understanding of the leasing industry
Gain useful and practical skills which are applicable throughout financial services industry
Have opportunity to utilize/ become proficient with leading technology/ systems related to financial services
Develop professional networking skills
Network with and gain insight from all levels of the organization
Responsibility and Decision Making Authority:
Act independently; Make decisions in accordance with Company policy


Qualifications/Competencies:
Knowledge, Skills, and Abilities:
Capable of successfully managing tasks and timelines
Strong interpersonal and communication skills.
Computer proficiency (Word /Excel / PowerPoint)


Education and Experience:
Junior year or later in a Business related major
Office experience preferred
Tools and Equipment Used:
Personal computer, copier, fax, phone, and other typical office equipment


Working Hours:
Physical Demands:
Digital dexterity and hand/eye coordination in operation of office equipment
Light lifting and carrying of supplies, files, etc.
Ability to speak to and hear customers and/or other employees via phone or in person
Body motor skills sufficient to enable incumbent to move from one office location to another


The job description does not constitute an employment contract, implied or otherwise, other than an "at will" relationship and is subject to change by the employer as the needs of the employer and requirements of the job change.