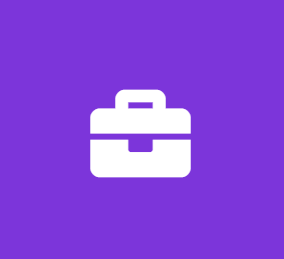 Intern - Day-Ahead Support
ISO New England Inc.
Customer Support Internship
Intern - Day Ahead & Related Markets Applications Support
Day Ahead & Related Markets Support team provides 24X7 production support and projects execution pertaining to Day Ahead Market, FTR/ARR, Long term and Short Term Outage Coordination, Control Room, Forecast Office, Markets Mitigation and Markets Compliance etc. departments. This intern will bring an engineering and IT perspective to application development and work with complex trouble shoot applications involving hundreds of data paths.
How You Will Make an Impact:
Develop Power Systems or Energy Markets applications
Provide unit testing or IT Product testing support for applications supported by IT Day Ahead Markets support group
Coordinate application development or support across multiple departments
What We Look For:
Educational background on complex algorithms, ANNs, data structures, Java programming, etc.
Relational databases knowledge viz. Oracle or Postgres SQL etc.
Proficiency in using Microsoft Excel and Word
Programming background preferred
Knowledge of Artificial Neural Networks and Statistical methods
Familiarity of advanced testing tools etc.
Minimum Education Level:
Masters Student
Preferred Majors:
Electrical Engineering ( Power System Focus), Information Technology, Computer Science, Computer Engineering
To be eligible for the internship candidate must have completed at least the first year of college and be currently enrolled in a four year or graduate-level academic program. Candidates must have the authority to work in the US on a permanent basis, without requiring sponsorship.
ISO New England is located in Holyoke, MA and oversees the 24/7 operation of the power grid that covers the six-states of New England and administers the region's $10+ billion "stock exchange" for the buying and selling of wholesale electricity. The power system is constantly evolving as new technologies emerge and energy policies evolve. There is a lot going on at our organization behind the scenes to make sure the grid continuously yields reliable electricity at competitive prices while addressing the unique challenges that come along with our industry.
Equal Opportunity
We are proud to be an EEO/AA employer. Applicants for employment are considered without regard to race, creed, color, citizenship, religion, sex, sexual orientation, marital status, national origin, age, disability, status as a veteran, Vietnam Era Veteran, or being a member of the Reserves or National Guard.
Drug Free Environment
We maintain a drug-free workplace and perform pre-employment substance abuse testing.
Social Networking Notice
ISO New England reserves the right to review the candidate's postings on any social networking site accessible in the public domain as part of the candidate assessment process.